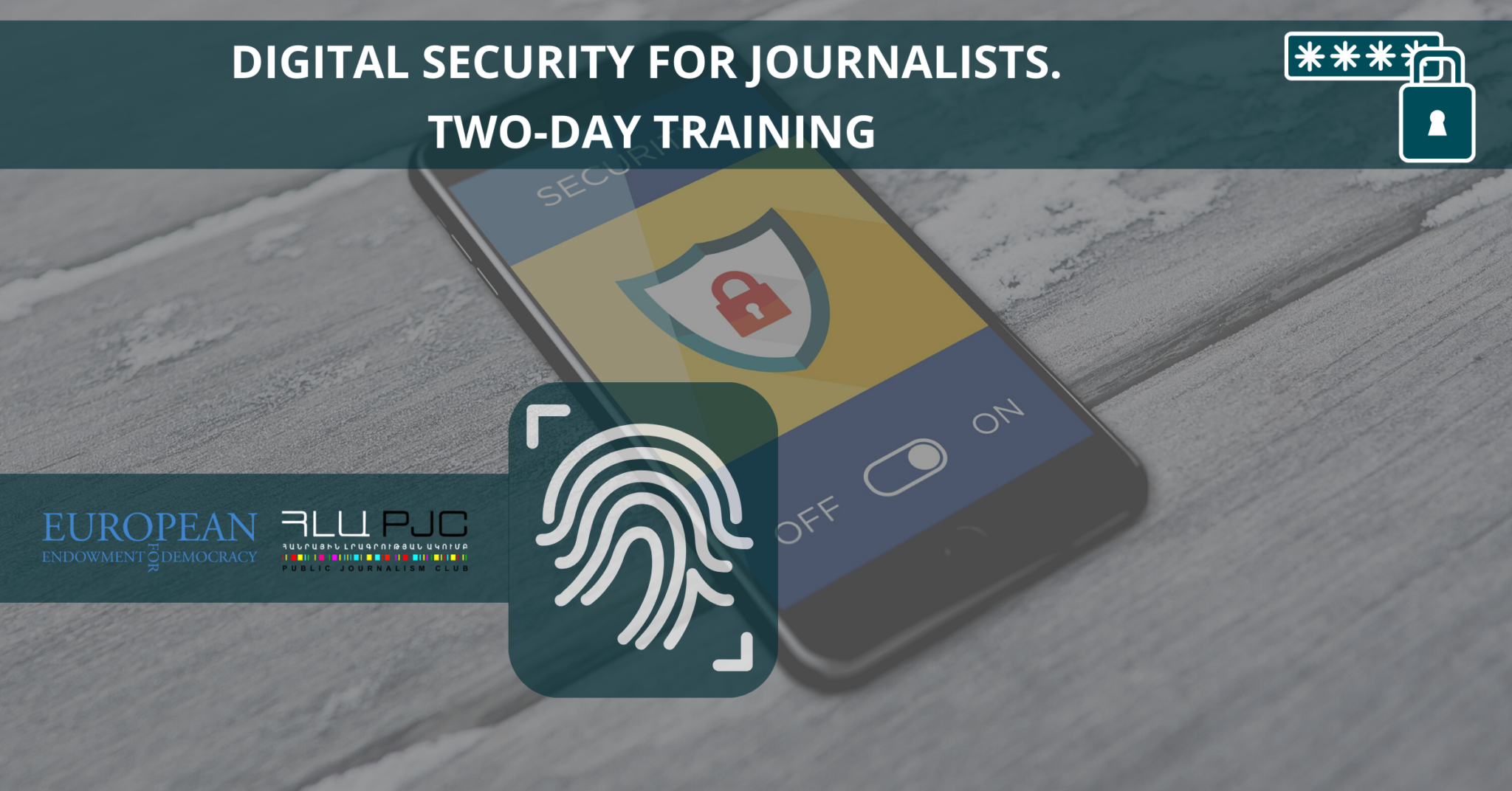 Digital Security for Journalists: Two-Day Training
In the current technological times, journalistic activity is targeted. Many journalists are under a magnifying glass while carrying out their mission and are considered technically vulnerable.
Recently, technical attacks on journalists aimed at disrupting their activity or leaking data have become more frequent. For these and a number of other reasons, it is very important for journalists to be informed about the rules and tools of digital security, to be able to protect themselves from external threats.
The Public Journalism Club organizes a two-day training for journalists on digital security.
The training will be conducted by the leading experts in the field Samvel Martirosyan and Aleksey Chalabyan, information security experts.
The training will cover the following topics:
Why is digital security important for journalists? Key risks and examples
Protection of e-mail and social networks
Basic equipment protection: phones and computers
Communications protection – messengers, e-mail, etc.
Study of important and useful programs
Software installation and technical support
The training will be held on May 15-16, 2021 in Aghveran. The organizers cover all the expenses (transport, accommodation, food).
To participate in the training, it is necessary to fill in the application form by May 11.
———————————————
This training is implemented by the Public Journalism Club within the framework of the Rapid Response Fund Initiative with the support of the EED (European Endowment for Democracy).
For questions please send an e-mail to [email protected] or call 099 755 898.