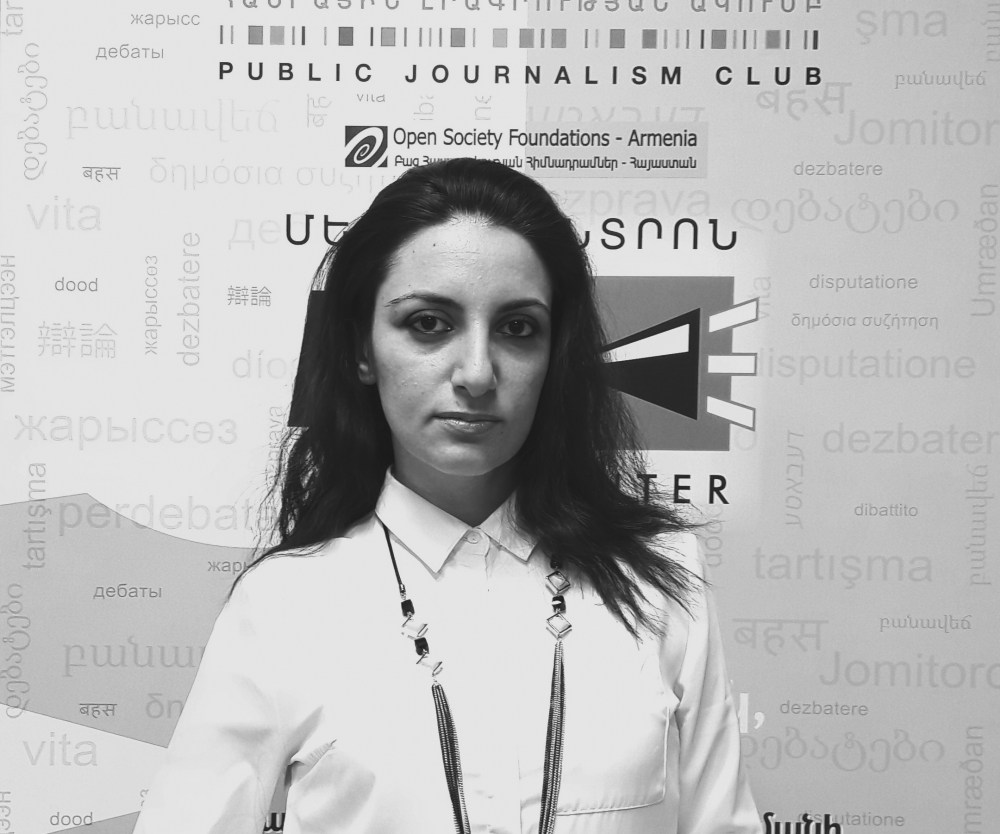 Anna Akelyan is the editor-translator of the Media Center program of the Public Journalism Club NGO.
She graduated from Yerevan V. Brusov State Linguistic University, Faculty of Intercultural Communication and Linguistics. Then she studied at the American University of Armenia, Department of International Relations and Political Science, and received a Master's Degree.
In 2011, she worked at the RA National Assembly as an assistant to the deputy. Later she joined the Union of Communities of Armenia as an assistant to the President. Anna has collaborated with various organizations as a translator.
She has joined the Public Journalism Club since April 2016.