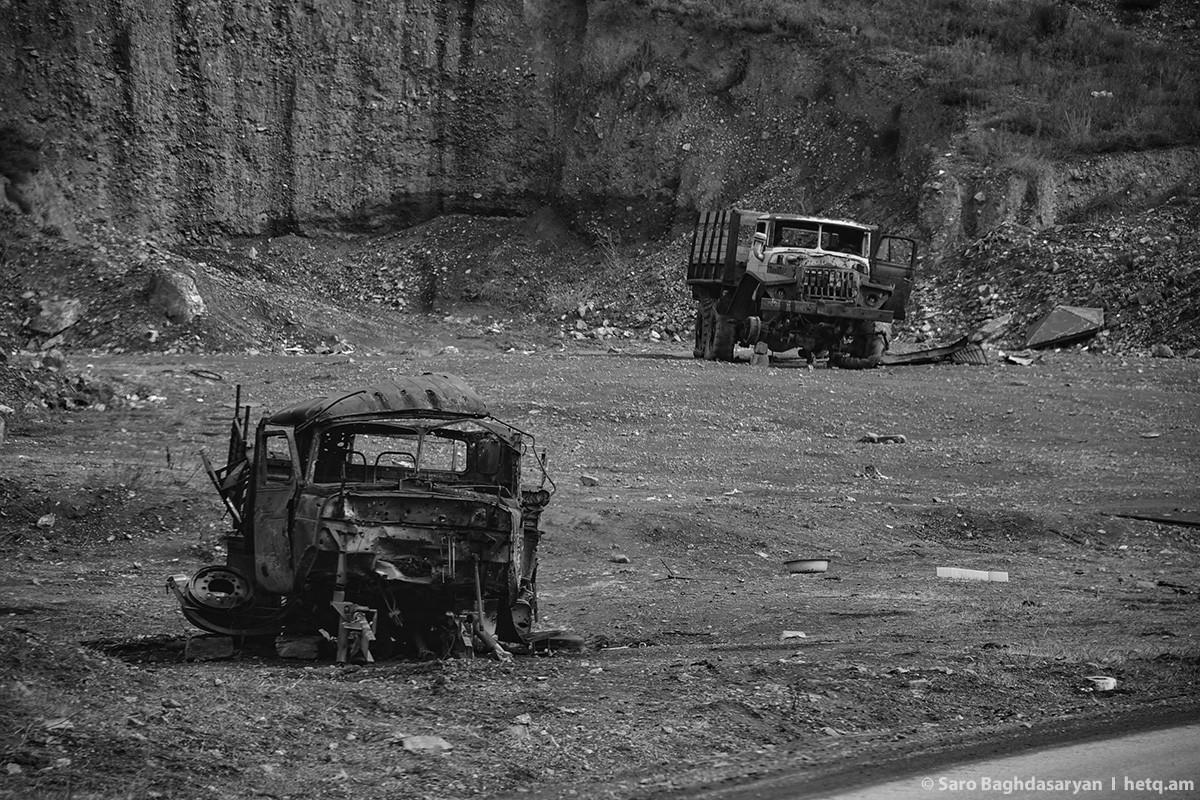 Civil Society Organizations' Submission to the UN Working Group on the Use of Mercenaries in the Nagorno-Karabakh War
Based on the UN Working Group's recommendations on the use of mercenaries, a group of Armenian civil society organizations has developed and submitted a comprehensive report on the Use of Mercenaries by Azerbaijan and Turkey in the 2020 Nagorno-Karabakh War.
This report was developed based on the evidence and data collected through the research, as well as the field work conducted by a group of Armenian researchers and human rights defenders during and after the 44-Day War in the Nagorno-Karabakh in 2020. The discovered and presented evidence proves that Syrian mercenaries were recruited and transferred by Turkey to Azerbaijan for combat against the Armenians of Artsakh and that those recruits got engaged in the combat for private gain, thus constituting a violation of International Humanitarian Law (IHL). All the evidence and witness testimonies were documented in the "Human rights violations during the 44-day war in Artsakh" factfinding report, developed by a number of Armenian civil society organizations.
In the report submitted to the UN Working Group, civil society organizations notes that among the victims of those Syrian mercenaries, who had been recruited and transferred to Azerbaijan for combat against the Armenians of Artsakh in the 2020 war, were both soldiers of the Armed forces of the Republic of Armenia and Artsakh, and civilians, including elderly persons who had not managed to get evacuated from the communities during the war.
"Official Baku's policy on Armenophobia and spreading hatred against ethnic Armenians practically precludes all prospects of seeking remedies for the victims of mercenaries", says the civil society organizations' submission.
They called on UN bodies to further investigate the recruitment and deployment by Turkey and Azerbaijan of mercenaries in the context of this and other conflicts, as well as place sanctions against high-ranking Turkish and Azerbaijani officials inculpated in planning, orchestrating, or enabling Syrian mercenarism.
The civil society representatives also suggested to share this information with the International Criminal Court in order to ensure and create accountability for Azerbaijan and Turkey private recruiters and States for engaging and deploying mercenaries.
The civil society representatives also expressed their concern over the fact that in its statement the UN Working group included the false allegations of Azerbaijan. They emphasized that, by signaling equality between the two sides, the organization and other international organizations deepen the atmosphere of impunity and limit the possibility of compensation for victims.
The report was developed and submitted by Open Society Foundations-Armenia, Helsinki Citizens' Assembly – Vanadzor Office NGO, Protection of Rights without Borders NGO, Transparency International Anticorruption Center NGO, Public Journalism Club NGO, Law
Protection and Development Foundation, Analytical Centre on Globalization and Regional Cooperation NGO, and For Equal Rights NGO.