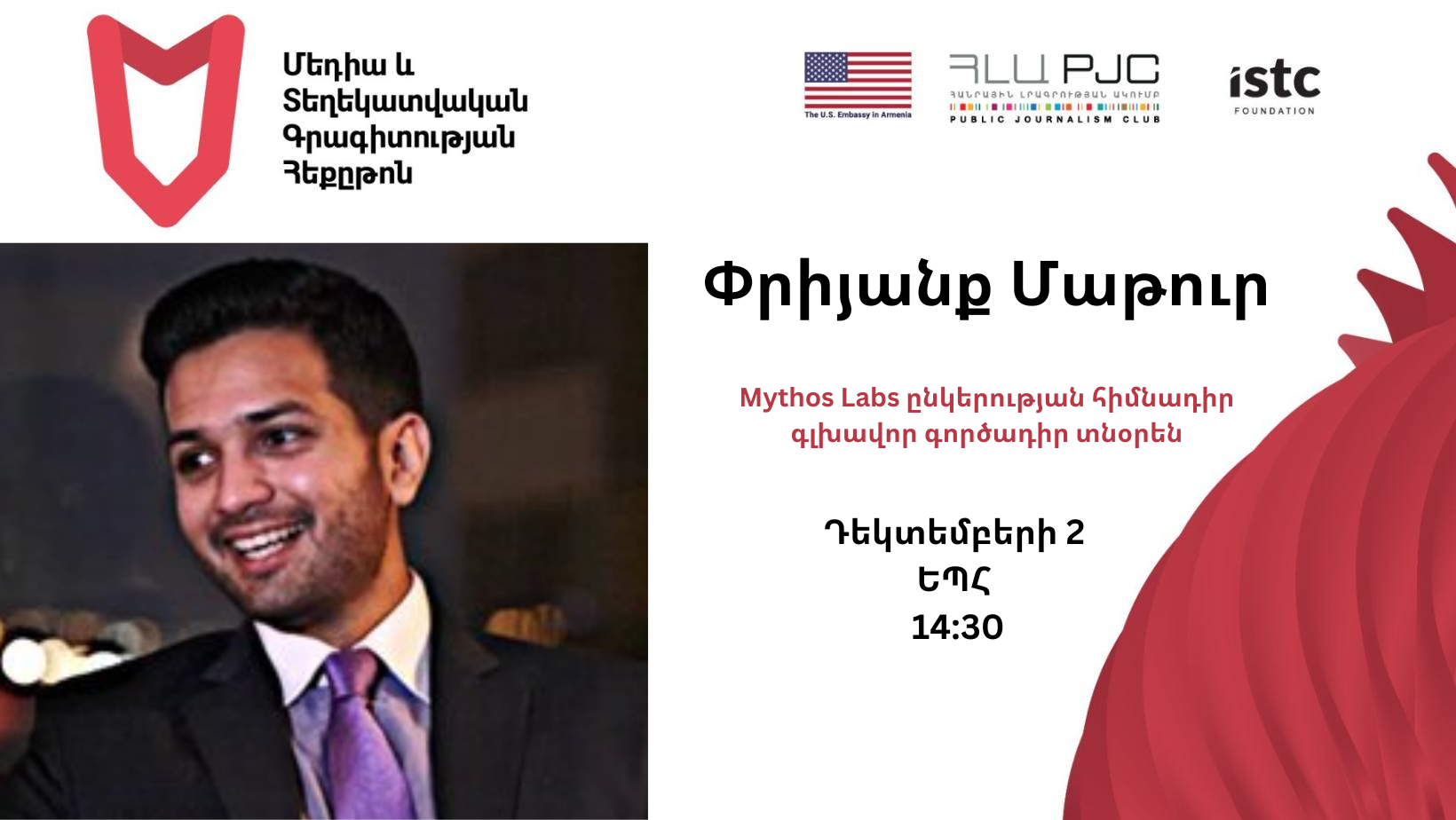 Meeting with the Founder of American Mythos Labs company
December 1, 2022
Category: News
📣 The Founder and CEO of Mythos Labs is coming to Armenia․
On December 2, at 14:30 in the hall named after Harutyun Shmavonyan of Yerevan State University, Priyank Mathur will speak about educational programs and the fight against disinformation through artificial intelligence.
Mr. Mathur served as a Policy Advisor and Intelligence Analyst at the US Department of Homeland Security (DHS), where he advised senior leadership on emerging terrorist and cyber threats. He is coming to Armenia within the framework of Media and Information Literacy Hackathon.
Mr. Mathur's research investigating disinformation related to Ukraine has been featured on BBC, Le Monde, Newsweek, Huffington Post and other major outlets. He is also the host of acclaimed documentaries and podcasts, including the United Nations' "ExtremeLives," Newslaundry's "Let's Talk About ISIS in India" and Mythos Labs' "Comedians Explain the World."
He is ready to share his experience and answer your questions. Entry to the event is open, but it's necessary to register here:  bit.ly/3TUIQTu
The working language is English with Armenian translation.
Keynote Speech Title:
A Fake New World: Fighting Mis/disinformation with Media Literacy, AI and Edutainment