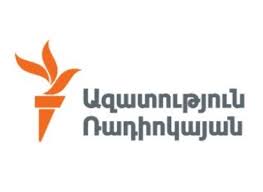 Statement about the Attack on "Radio Free Europe / Radio Liberty"
Today, on November 10, at about 4:00 AM, dozens of men tried to burst into the Yerevan Bureau of "Radio Free Europe / Radio Liberty" (Azatutyun Radio). The attackers knocked on the doors with their feet and fists, swore at the employees of the Bureau. According to the statement published by the radio station, the attackers said that they have come to take away the servers to stop Azatutyun from broadcasting, swore at the employees, and pushed them around. The attackers left after Radio Liberty's employees called the police.
We, the undersigned media organizations, express our indignation over this unbridled attack; we consider any violence, pressure, persecution of journalists, and the media inadmissible at such a critical moment for Armenia.
We demand from the law enforcement bodies to take immediate measures to find the initiators and perpetrators of the attack on the radio station and bring them to justice.
We call on all political forces, non-government and other bodies, initiatives, and citizens to show restraint and exclude any harassment against the media and their employees, regardless of their political orientation.
COMMITTEE TO PROTECT FREEDOM OF EXPRESSION
YEREVAN PRESS CLUB
MEDIA INITIATIVES CENTER
JOURNALISTS' CLUB "ASPAREZ"
FREEDOM OF INFORMATION CENTER
MEDIA DIVERSITY INSTITUTE-ARMENIA
PUBLIC JOURNALISM CLUB
"JOURNALISTS FOR THE FUTURE" NGO
"JOURNALISTS FOR HUMAN RIGHTS" NGO
GORIS PRESS CLUB