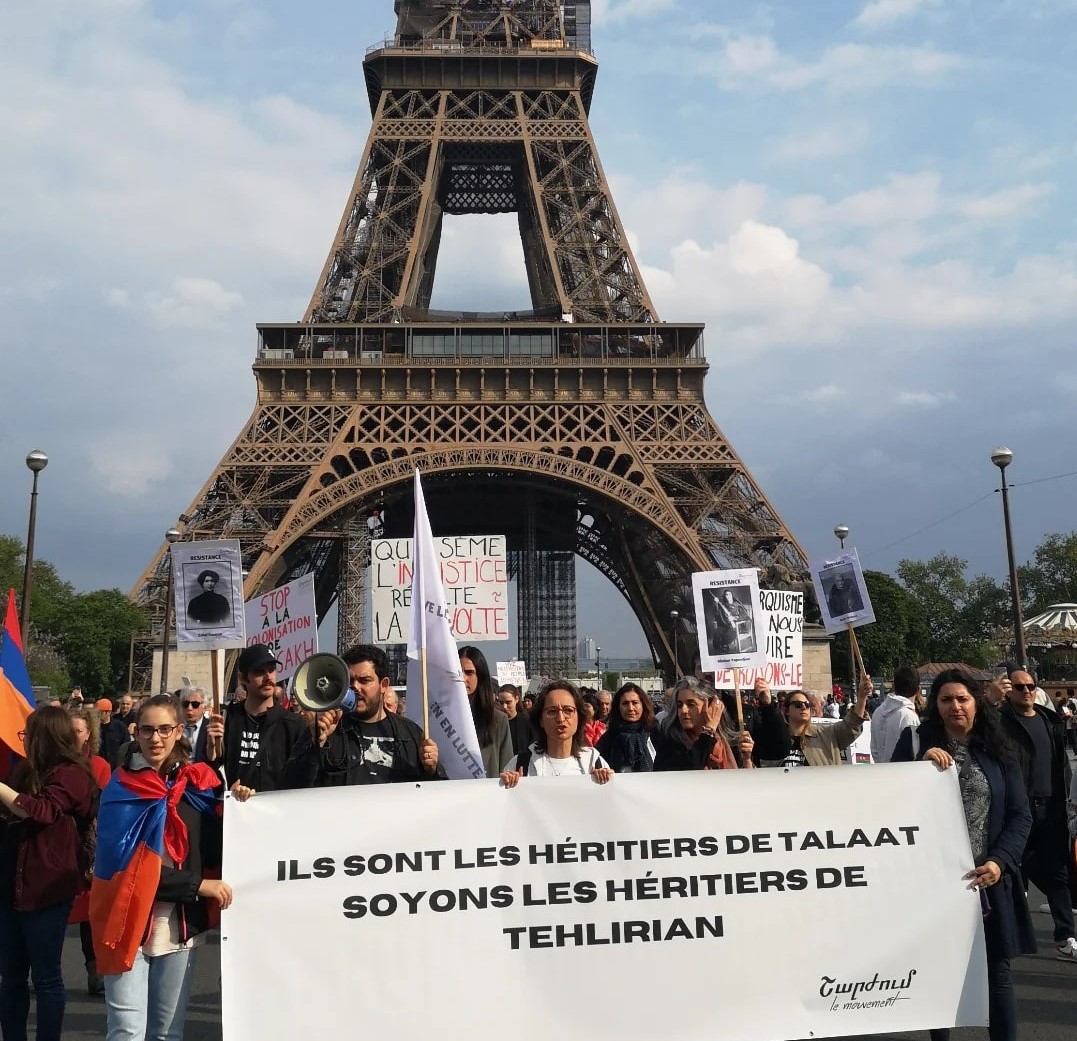 STATEMENT: in support of the "Charjoum" movement, which is being prosecuted by the Azerbaijani embassy in France
May 11, at 09:30 in the morning, the first court session of the defamation suit filed against "Charjoum" by the Azerbaijani embassy in France will be held in the Paris Nanterre court.
The Azerbaijani embassy accuses "Charjoum" of defamation for making publications on social networks about people who serve the interests of Aliyev's dictatorship in France. The movement is demanded to remove the publications and be charged with compensation for damages and expenses in the amount of 16,000 euros.
According to the movement' press release, the publications of "Charjoum" are based on published, verifiable sources, with the aim of informing the general public about Azerbaijani influence networks.
"Charjoum" is a civil initiative of non-partisan French-Armenian activists, which has been engaged in raising the issues of Armenia and Artsakh in France for years, as well as in providing consistent support to people and communities affected by the Artsakh war since 2020.
By prosecuting the "Charjoum" and its individual members, Azerbaijan is thus trying to silence criticism of the Azerbaijani regime and weaken the influence of the Armenian voice abroad through the French justice system. With such steps, Azerbaijan is trying to export Aliyev's anti-Armenian racist policy to Europe through its diplomatic representation.
We, the undersigned representatives of the civil society of the Republic of Armenia, assess this as an application of pressure on the Armenian initiative by the Azerbaijani regime known for countless violations of freedom of speech and other fundamental human rights and freedoms.
We condemn this persecution of our compatriots and support "Charjoum" in their struggle to reveal the crimes and corruption schemes of the Azerbaijani dictatorship.
All supporters who share our position can join and sign the statement.
"Charjoum" official website: www.charjoum.org
---
"Transparency International" anti-corruption center
"Helsinki Association" human rights NGO
Center for Human Rights Research
Community Cohesion and Support Center NGO
"Pink" human rights NGO
Educational Center for Equal Rights NGO
"Asparez" Club of Journalists NGO
"EcoLur" information NGO
Yerevan Press Club
Helsinki Civic Assembly Vanadzor office
Goris Press Club
Peace Dialogue NGO
"Free Citizen" KNAK NGO
Women's Resource Center NGO
Center of Prospective Development NGO
Public Journalism club