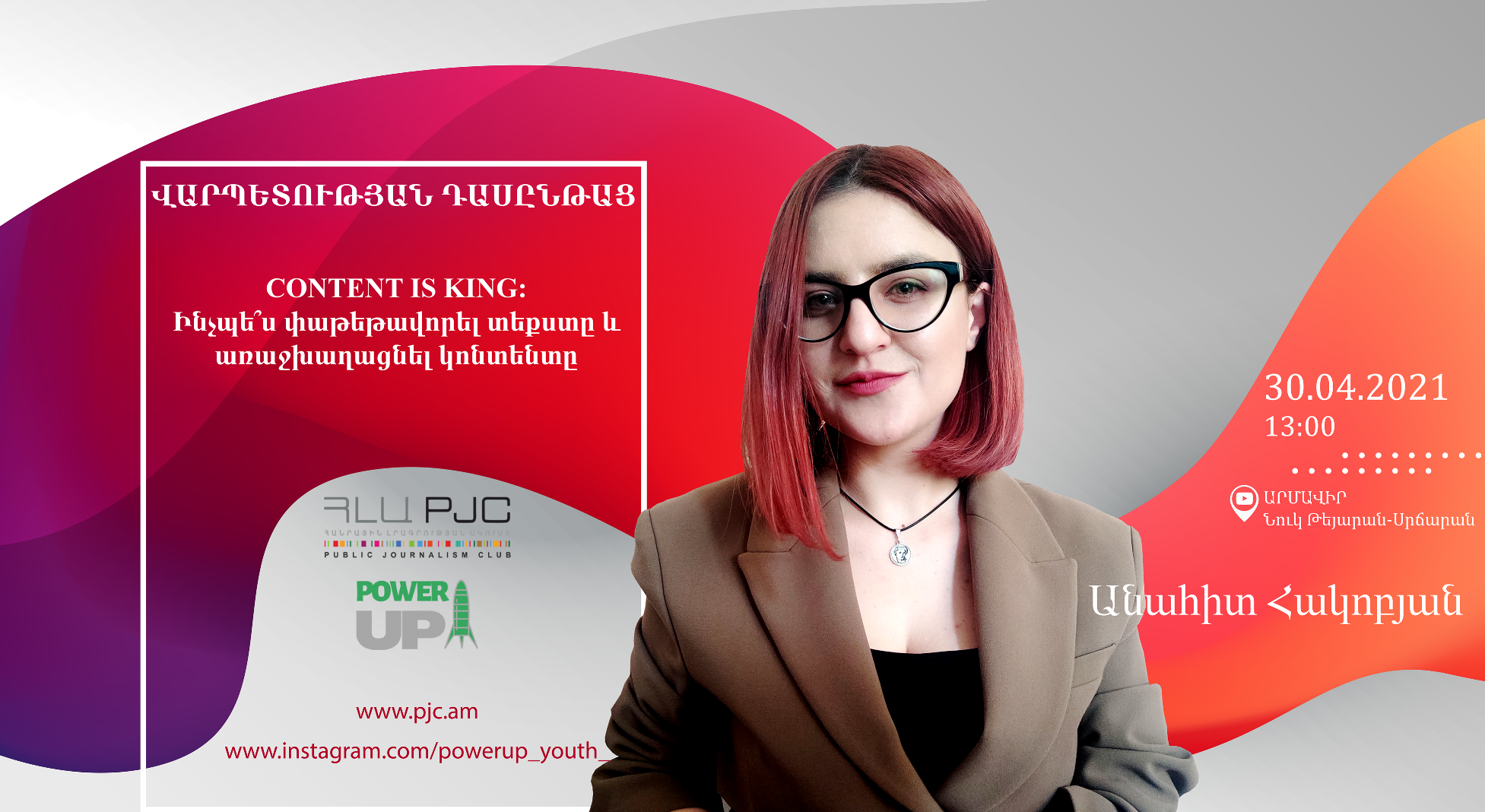 Content is King: How to Pack the Text and Promote Content?
Register here: https://forms.office.com/r/qzN0QYDnhR
Quality text is the guarantee of being influential and recognizable. Today, almost everyone has the opportunity to write texts, to publish them publicly, but how many of them are influential, to what extent?
Are you interested in modern social media? Are you interested in text and video production?
How to create quality content?
How to promote content?
What social media marketing tools to use?
How to create content according to our goals – from business to hobby?
What is creativity? Does it exist? And if so, how can it be "grown and sold"?
How to recognize disinformation and check the content?
You will find the answers to these and a number of other questions in the #PowerUp master class, which will be conducted by journalist Anahit Hakobyan.
Anahit Hakobyan studied at the Faculty of Journalism of Yerevan State University in 2013-17, and in 2019 graduated from the "PR and Communication Technologies" master program of the same faculty.
She has worked in a number of Armenian media outlets.
____________
The master class will take place on April 30, at 14:00 in Armavir Nuk tea-cafe (Armavir, Sayat Nova 122).
The training is organized by the Public Journalism Club within the framework of the "Power up Youth Armenia" program with the support of Open Society Foundations.
#PowerUp #FightFake #DetectManipulation