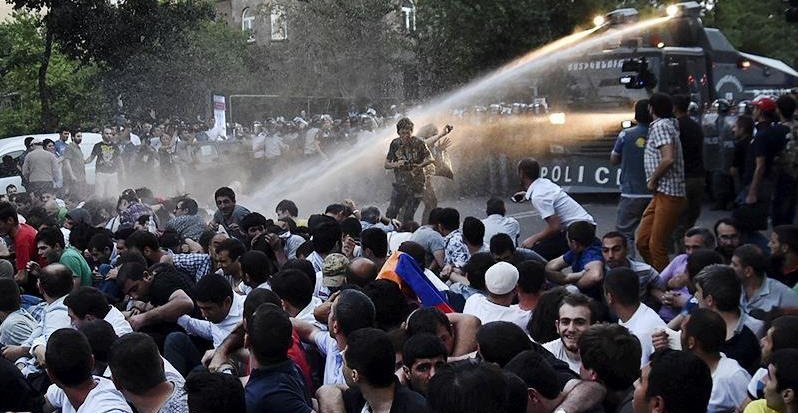 Opening of "#ELECTRICYEREVAN 2015" exhibition and screening of film "#ELECTRICYEREVAN. A DAY OF VIOLATED RIGHTS" in Armavir
The opening of "#electricyerevan 2015" photo exhibition and the screening of documentary film "#electricyerevan. A day of violated rights" took place in Armavir today.
Representatives of NGOs of Armavir and students participated in the screening.
The exhibition is a unique photo overview made by the photographers of "Photolure" News Agency about the events that occurred during the protests against the electricity price increase from June 22 to July 6.
The documentary film created by Public Journalism Club is an eyewitness evidence of the incidents and developments unfolding on Baghramyan Avenue in the morning of June 23. Besides, it involves interviews with the representatives of the Police, the Ombudsman's Office and NGOs.