Support to the Armenia-Turkey Normalisation Process Stage Three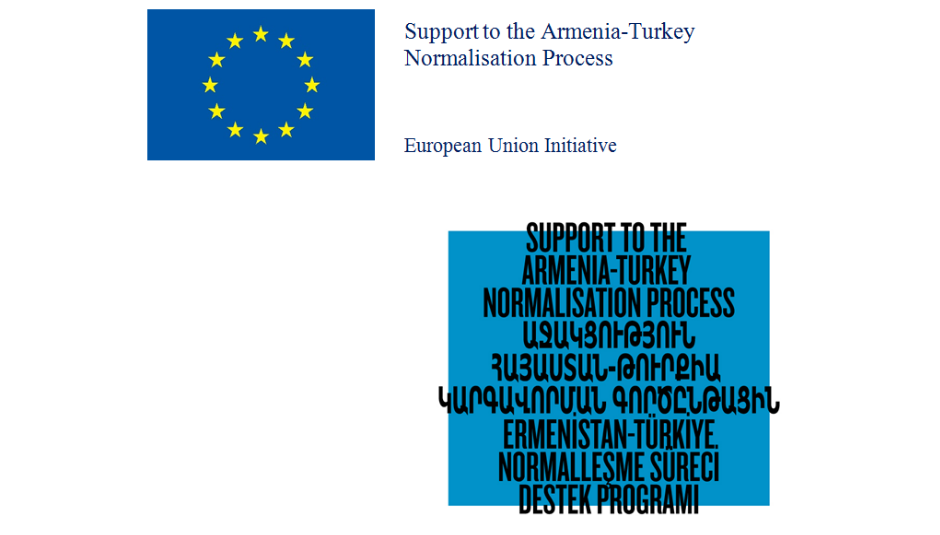 Support to the Armenia-Turkey Normalisation Process Stage Three: Consolidation and Moving Forward (ATNP-3) is implemented by a Consortium of eight civil society organisations from Armenia and Turkey: Eurasia Partnership Foundation (EPF), Civilitas Foundation (CF), Regional Studies Center (RSC) and Public Journalism Club (PJC) from Armenia and Economic Policy Research Foundation of Turkey (TEPAV), Anadolu Kültür (AK), Hrant Dink Foundation (HDF), and the Citizens' Assembly (CA) from Turkey.
The project is a logical continuation of the earlier EU-supported Actions – ATNP: Stage One (ATNP-1) and ATNP: Stage Two (ATNP-2), implemented by the same Consortium in 2014-2015 and 2016-2018, and it will complement the earlier efforts of the Consortium.
The Overall Objective of the project is to prepare a fertile ground for bolder political developments and larger-scale interventions that will contribute to the opening of the Armenia-Turkey land border and establishment of diplomatic relations between the two countries.
The project started in September 2019 and will last for two years.
The project aims
to enlarge the ranks of supporters of the Armenia-Turkey dialogue and normalization through building-up on long-term cooperation with existing partners and engaging new actors in the dialogue process.
to explore and map multi-dimensional interventions in support of Armenia-Turkey normalization through effective engagement with local state and non-state stakeholders, as well as with international actors.
In order to achieve its goals, the consortium members will implement a number of small to medium-scale activities targeting different layers and diverse stakeholders of the society. The consortium will facilitate engagement, interaction, and dialogue between the people of Armenia and Turkey, which will build on the relationships developed among the beneficiaries of ATNP-1 and ATNP-2 and will engage new actors from among the grassroots, civil society, women and youth groups/organisations, policy, government structures, and business communities.
The results of all activities will be shared with the public through its trilingual website: www.armenia-turkey.net.
Other Projects
Project Title: Support to the Armenia-Turkey Normalization Process: Rapid Response (ATNP Rapid Response) Donor Organization: European Union Lead Organization: Eurasia Partnership Foundation (EPF) Implementor Organizations: The Consortium partners include Civilitas Foundation (CF), Eurasia Partnership Foundation (EPF), Public Journalism Club (PJC), Regional Studies Center (RSC) from Armenia; and Anadolu Kültür, the Economic Policy Research Foundation of Turkey (TEPAV), Helsinki Citizens' Assembly (HCA), and Hrant Dink Foundation from Turkey. PJC Collaboration: Public