September 21, 2020
Category:
Open Government Data Hackathon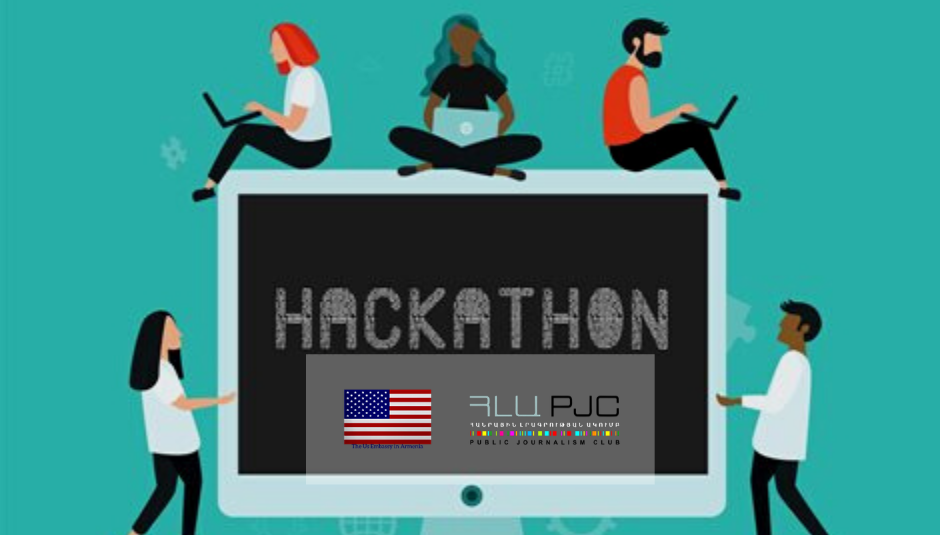 In 2019, the Public Journalism Club NGO launched the Open Government Data Hackathon with the support of the US Embassy in Armenia.
The "Open Government Data Hackathon" contest took place on April 13-14. 28 teams took part in the hackathon, which developed and worked out their ideas in one day, aimed at making the RA state governance more effective. The main focus of the 2019 Hackathon was on health, water and land resources management. The teams were asked to develop ideas that would coincide with Armenia's commitments under the Open Government Partnership.
The winners of the Hackathon were Gradient, Ad infinitum, Fimetech, Agro Tech, The Only one.
The Hackathon was implemented by the Public Journalism Club  NGO jointly with its partners –  Transparency International Anticorruption Center, the  Innovative Solutions and Technologies Center (ISTC)  and  Armavir Development Center – with funding from the US Embassy  and the World Bank.
Two informational meetings were organized before the main event of the "Open Government Data Hackathon" contest. The aim of the latter was to acquaint the interested teams and individuals with the direction of the hackathon.
After the hackathon, the teams also had the opportunity to hear opinions about their plans from representatives of the prestigious IBM company․ Individual team meetings were organized with the participation of the company's experts and the winning teams.
During the "Open Government Data Hackathon" contest, a small challenge was organized, during which the participants had to post a creative photo on their Facebook or Instagram page. 8 teams participated in the contest. In total, the photos submitted for the contest were responded to by almost 1000 users.