October 17, 2021
Category: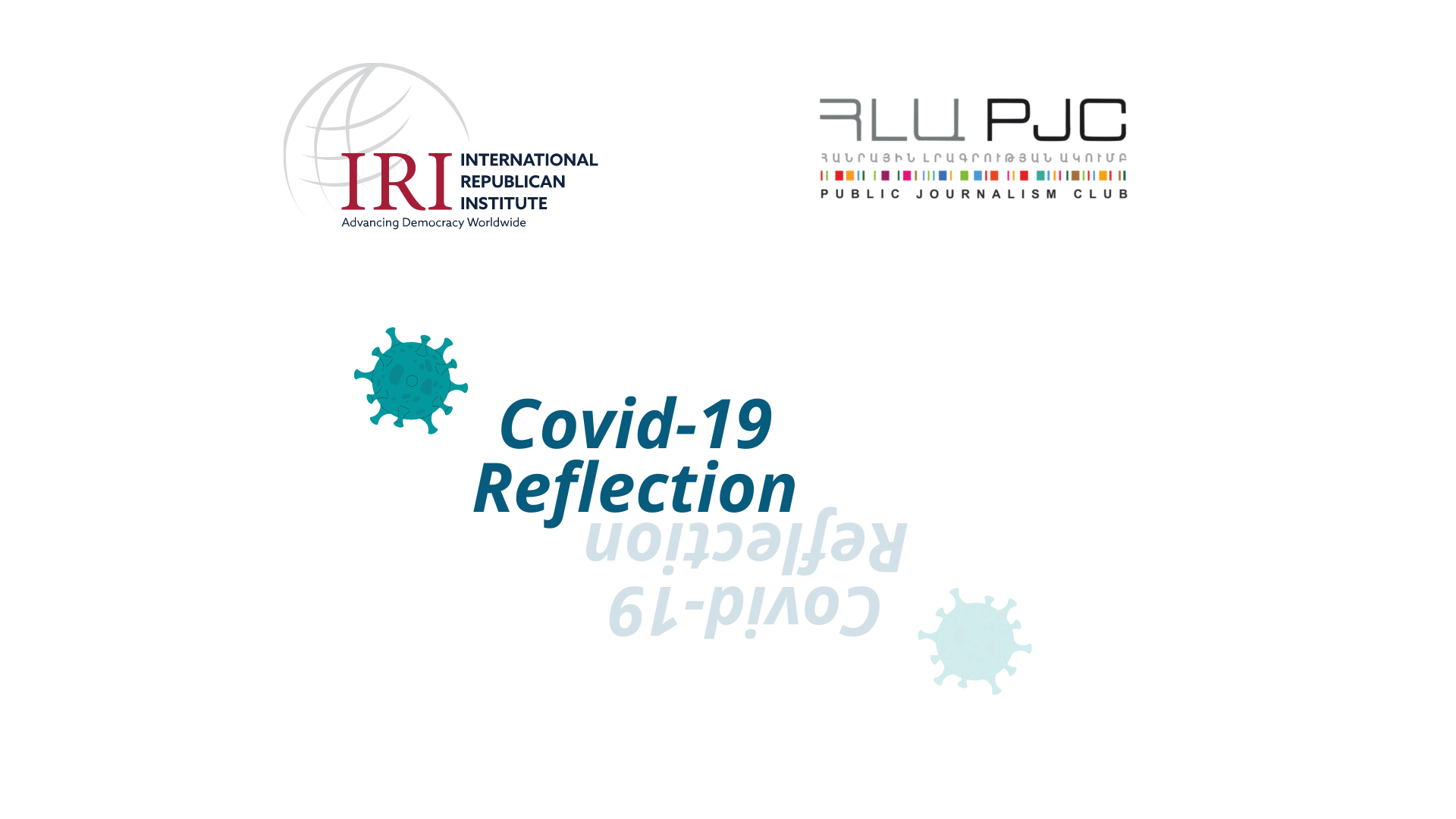 Project title: Covid-19 Reflection
Implementer: Public Journalism Club
Donor: International Republican Institute (IRI)
Implementation Period: 01.09.2021 – 31.01.2022
Budget: 8.000 USD
Project Goal:
The aim of the program is to raise public awareness on pandemic and vaccines in Armenia through non-traditional awareness-raising formats, such as social advertising, SMS, press releases, by creating an explanatory material, making a documentary and organizing public discussions targeting Shirak and Lori regions.
Project Objectives:
Develop a journalistic-explanatory material on the pandemic and vaccines in the longread format and make it available to the public through publicity.
Make a 20-minute documentary on the pandemic and vaccines, based on individual human stories, experience, professional and expert interviews.
Implement two public discussions (one in Shirak, one in Lori regions) with the involvement of the medical community and civil society representatives.