November 2, 2021
Category: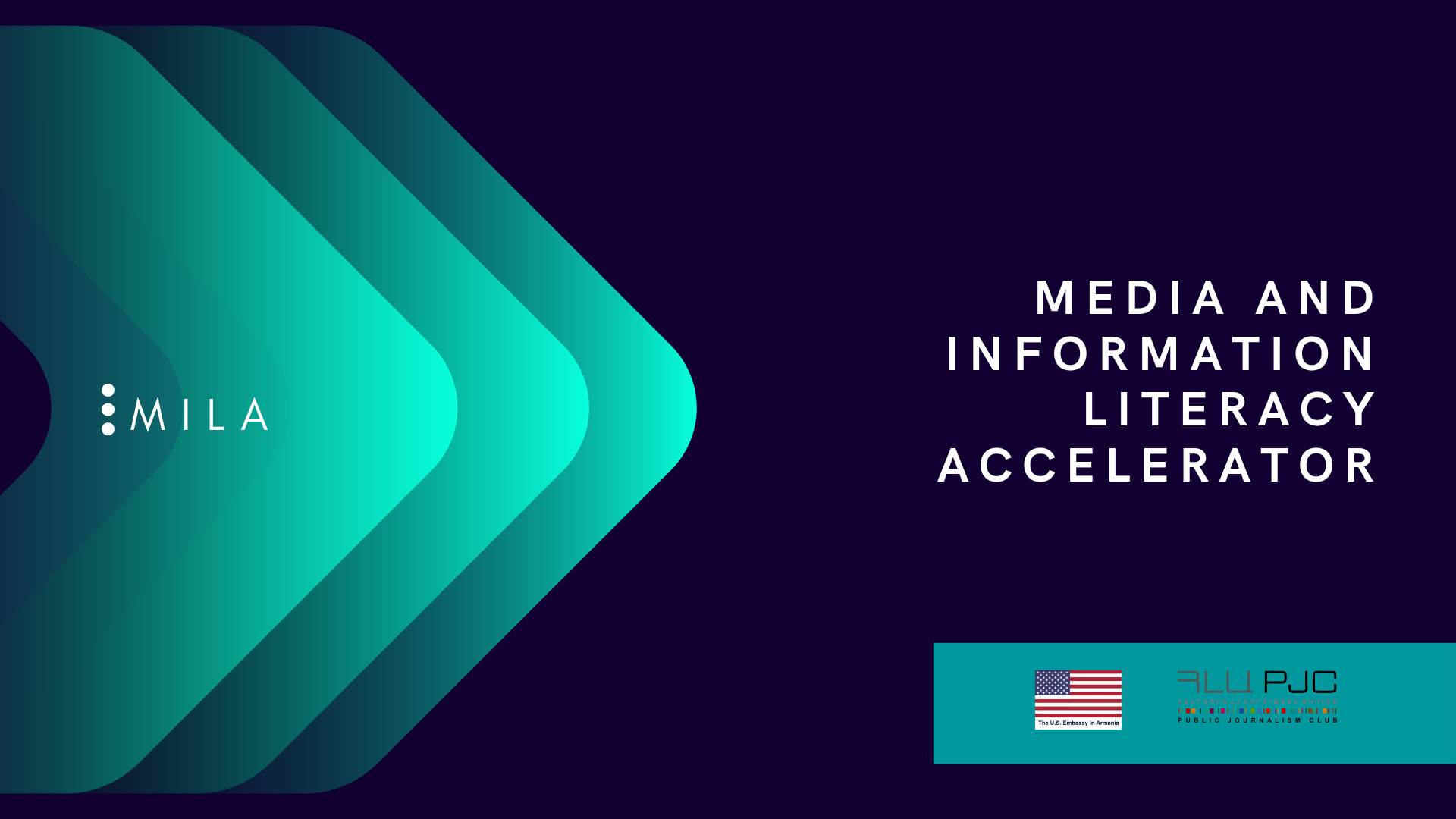 Media and Information Literacy Accelerator MILA is a project that has ambitious plans to accelerate Armenian media workers' and the general public's capacities in debunking disinformation and fact checking through Accelerator activities, Innovative Hackathon contest and product development through IT solutions. As a result, Armenian media and the public (especially in the regions of the country, where the level of MIL has been assessed to lag behind that of the capital) will enhance its skills in fact checking, personal data protection and verification tools thereby increasing the quality of their reporting and diluting disinformation with trustworthy content.
Donor: U.S. Embassy in Armenia
Implementation period: 01 November 2021 – 30 June 2023
Budget: 175.000 USD
The Project Goal: To significantly contribute to the creation of a disinformation-resilient society in Armenia by utilizing private-public partnerships as well as IT tools and methodologies, with a special focus on regional media and youth.
MILA project objectives are:  
a) To develop scalable tools/products that utilize the current technological and media potential to help society in Armenia to become more media literate, thus countering the spread of disinformation and propaganda, including those coming from external sources;
b) To enhance the capacities of Armenian capital-based and regional media workers in media literacy, fact-checking, debunking disinformation.
c) To enhance the understanding of media sector representatives and the public, especially based in the regions of Armenia on digital safety/security as well as data privacy.