Support for Protection Equipment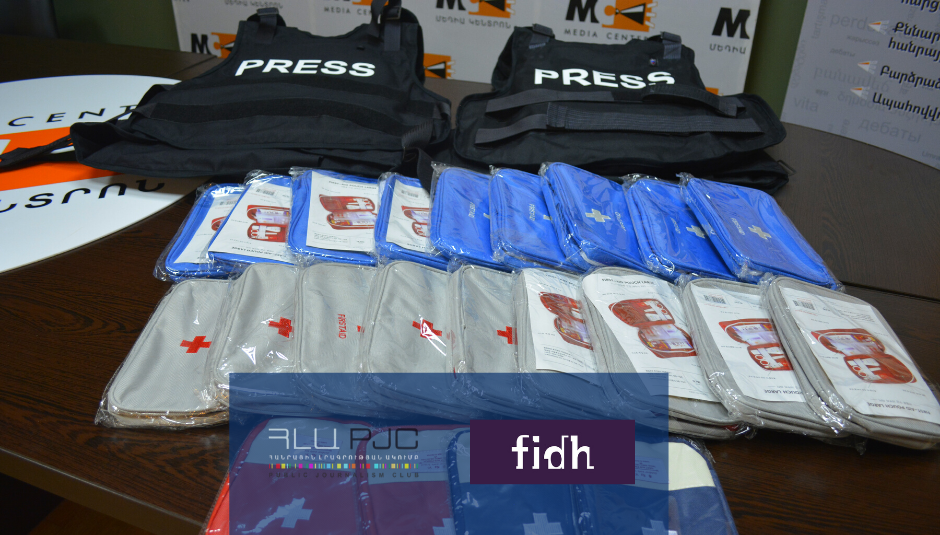 The Armenian media community which has been covering the Artsakh war since September 27, 2020 was in urgent need of personal protection.
The Public Journalism Club applied to a number of international organizations, including the International Federation for Human Rights, which within the framework of ProtectDefenders.eu provided financial support of €4,780.
These funds have already been used to purchase vests, helmets, first aid kits and packages.
Protective equipment is provided free of charge to journalists traveling to Artsakh. They are subject to return.
After the war the protective equipment is still provided to journalists who cover the post-war situation in Artsakh or emergency situations in Armenia.
Financial support was provided to the Public Journalism Club NGO from October 15, 2020 to December 15, 2020.
Other Projects
Project Title: Support to the Armenia-Turkey Normalization Process: Rapid Response (ATNP Rapid Response) Donor Organization: European Union Lead Organization: Eurasia Partnership Foundation (EPF) Implementor Organizations: The Consortium partners include Civilitas Foundation (CF), Eurasia Partnership Foundation (EPF), Public Journalism Club (PJC), Regional Studies Center (RSC) from Armenia; and Anadolu Kültür, the Economic Policy Research Foundation of Turkey (TEPAV), Helsinki Citizens' Assembly (HCA), and Hrant Dink Foundation from Turkey. PJC Collaboration: Public