Support for Protection Equipment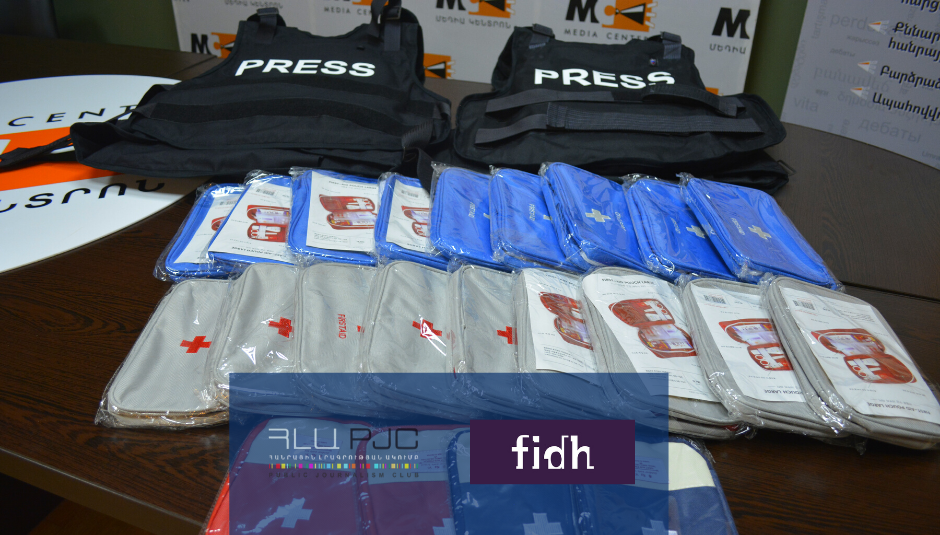 The Armenian media community which has been covering the Artsakh war since September 27, 2020 was in urgent need of personal protection.
The Public Journalism Club applied to a number of international organizations, including the International Federation for Human Rights, which within the framework of ProtectDefenders.eu provided financial support of €4,780.
These funds have already been used to purchase vests, helmets, first aid kits and packages. Additional helmets and vests will be purchased in the coming weeks.
Protective equipment is provided free of charge to journalists traveling to Artsakh. They are subject to return.
Financial support was provided to the Public Journalism Club NGO from October 15, 2020 to December 15, 2020.
Other Projects
The Public Journalism Club has launched the "Rapid Response Fund Initiative" program, which will cover the period of December 31, 2020-May 31, 2021. The project is funded by the EED (European Endowment for Democracy). The program primarily targets journalists, cameramen, photo-journalists, documentarians, video editors, managers of media outlets covering the second Artsakh War and its