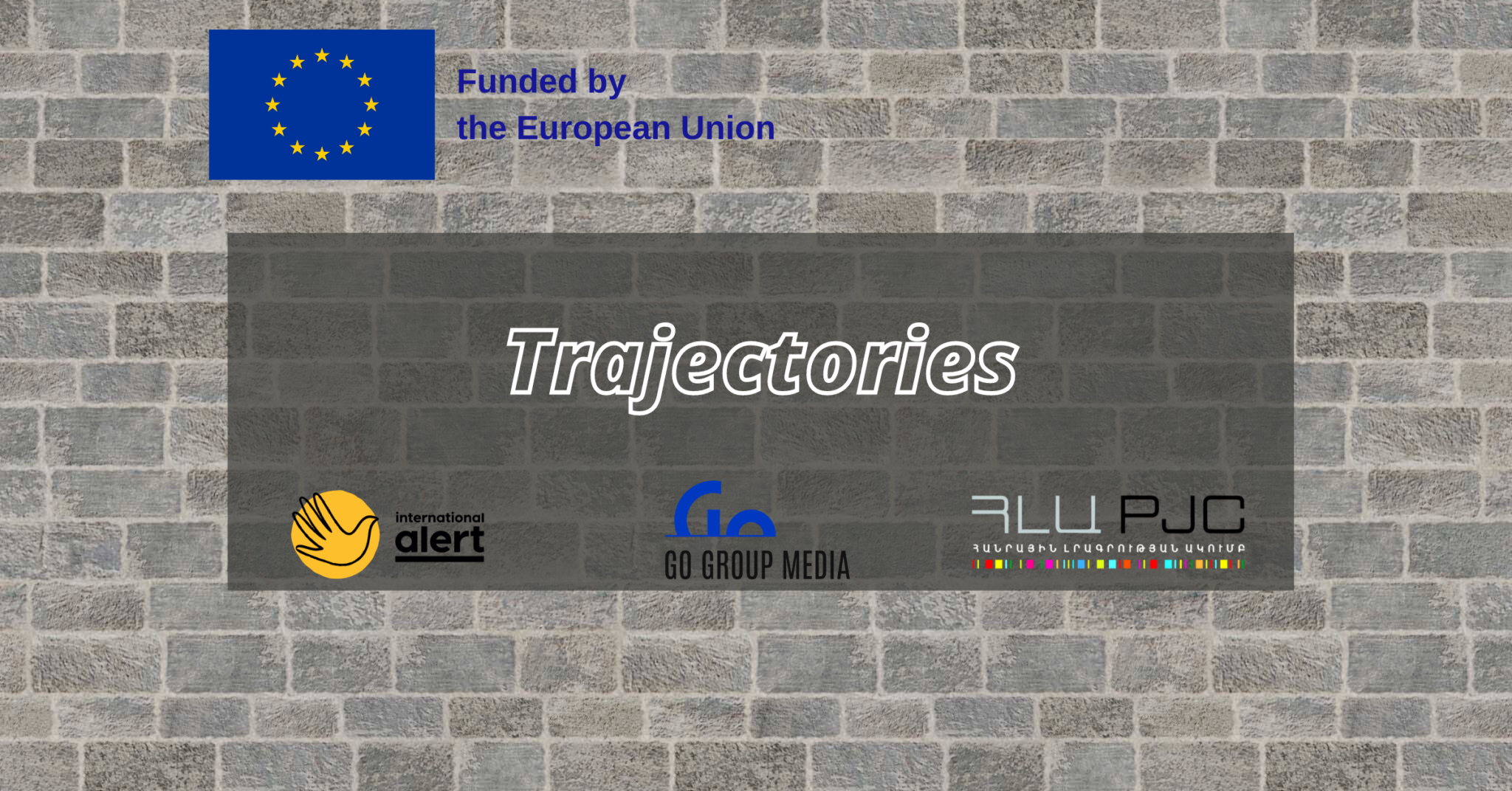 The "Trajectories" program was launched in April 2021. The two-year program is implemented with the support of International Alert within the framework of the "EU4Peace։  Repository of Peacebuilding Outputs, Media Outreach and Narratives Analysis."
During the program, journalists selected from Armenia and Nagorno-Karabakh will produce journalistic material that will be published on "Trajectories" section of the JamNews website, as well as capacity building trainings will be conducted for them.
These materials (human stories, photostories, blogs, vlogs etc.) will cover the conflict in the aftermath of the war in 2020.
The project Budget is 59.800 EUR.