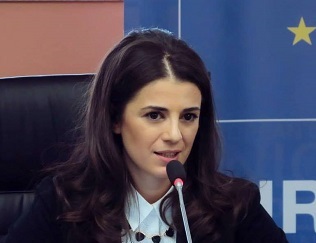 Seda Muradyan
Seda Muradyan is Cofounder of the Public Journalism Club, Head of the Media Center Project and author-founder of My News gamified citizen reporting platform.
She began working in journalism at A1+TV in Yerevan in 1996. She was a reporter, anchor and editor-in-chief of the Ayb-Fe Newscast. In 2002, she joined the Caucasus Institute as media program officer. In 2005, she joined the Institute for War and Peace Reporting (www.iwpr.net) as Armenia branch editor and country director. The years 2010-2011 Seda spent at Stanford University, CA, USA, as a Knight Fellow, studying participatory and citizen journalism.
Seda Muradyan is an author of several documentaries. In 2008 she produced the documentary "From Home to Home", which was screened at various international festivals. Her recent documentary «#electricyerevan. A Day of Violated Rights produced in 2015. The film is an eyewitness account of the incidents and developments that occurred in summer 2015 as part of public protests against the increase in the electricity tariff for general population.