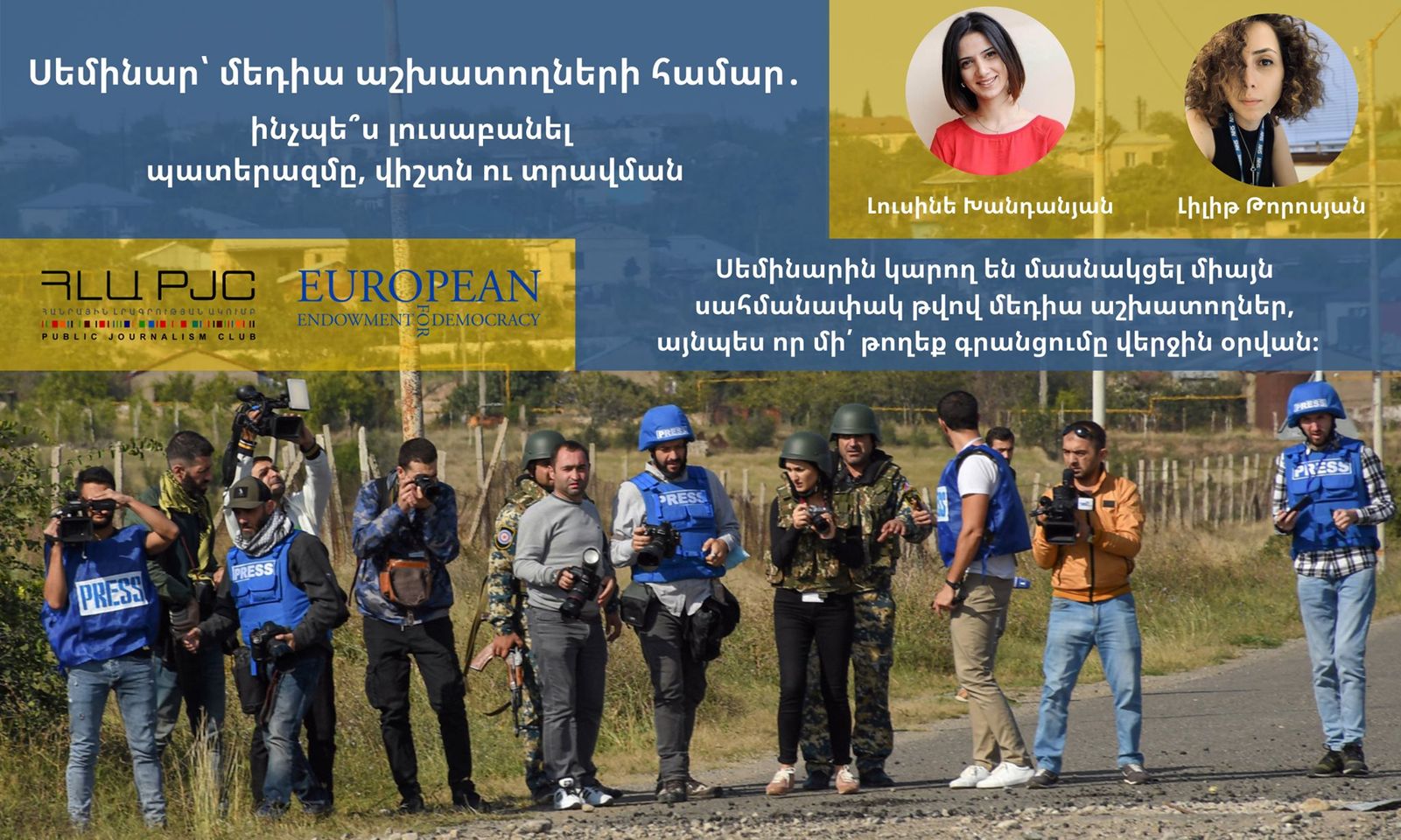 Seminar for Media Workers․ How to Cover War, Grief and Trauma?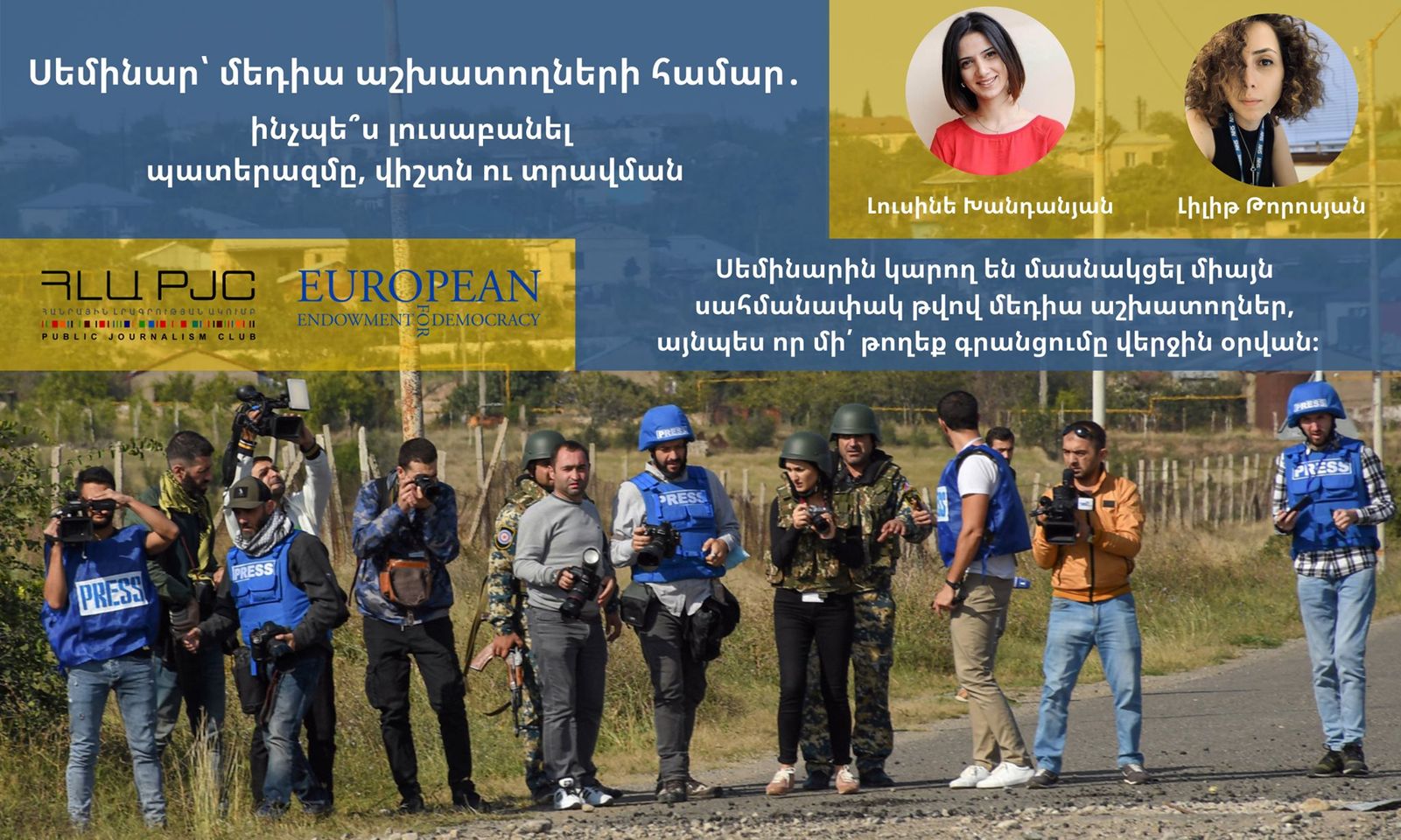 On March 20, 2021 the media workers have the opportunity to participate in a seminar, which will be conducted by experienced psychologists Lilit Torosyan and Lusine Khandanyan. The seminar will address the following topics:
– Emotions and competence of emotional intelligence.
– The impact of stress and interviews considering emotions.
– Experiencing grief and loss.
Register here.
Media workers – journalists, cameramen, editors, photojournalists, documentarians are everywhere․ They are always at the forefront of the most difficult and crisis situations to ensure the public's right to be informed, to show or document the reality. They are one of the pioneers in communicating with people who have survived a trauma.
How to communicate ethically literally and safely with vulnerable sources?
How to deal with trauma and stress in news teams?
And finally, is the coverage of the war a national or personal grief?
The experts cooperating with the Public Journalism Club have the answers to these questions, they are ready to share it with you.
On March 20, from 11:00 to 16:00, at the Holiday Inn Express Hotel, (Address: 97/2 Pavstos Buzand St.), psychologist, psychotherapist Lilit Torosyan, practical psychotherapist Lusine Khandanyan will hold an information-educational meeting for media workers.
Do not miss this interesting and important seminar. You may have wounds that are not as tangible as the physical ones.
Register here.
Only a limited number of media workers can participate in the seminar, so do not leave the registration until the last day.
The meeting is being held within the framework of the "Rapid Response Fund Initiative" program launched by the Public Journalism Club on December 1, 2020.
Within the framework of the project, a coordinating consortium was formed, which includes the Media Initiative Center, the Yerevan Press Club, the Freedom of Information Center, the Committee to Protect Freedom of Expression, and the Comprehensive Information Institute.
Within the framework of the "Rapid Response Fund Initiative" program, the consortium will develop the long-term vision, mission and strategy of the initiative.
The program will cover the period from December 31, 2020 to May 31, 2021.
The project is funded by the European Endowment for Democracy (EED).
In case of additional questions and / or for details, you can contact the Public Journalism Club NGO via the following telephone numbers or e-mail:
Saryan 12, 3rd floor, Yerevan, Armenia
Phone: +37412 755898, +37499 755 898
Email: [email protected]