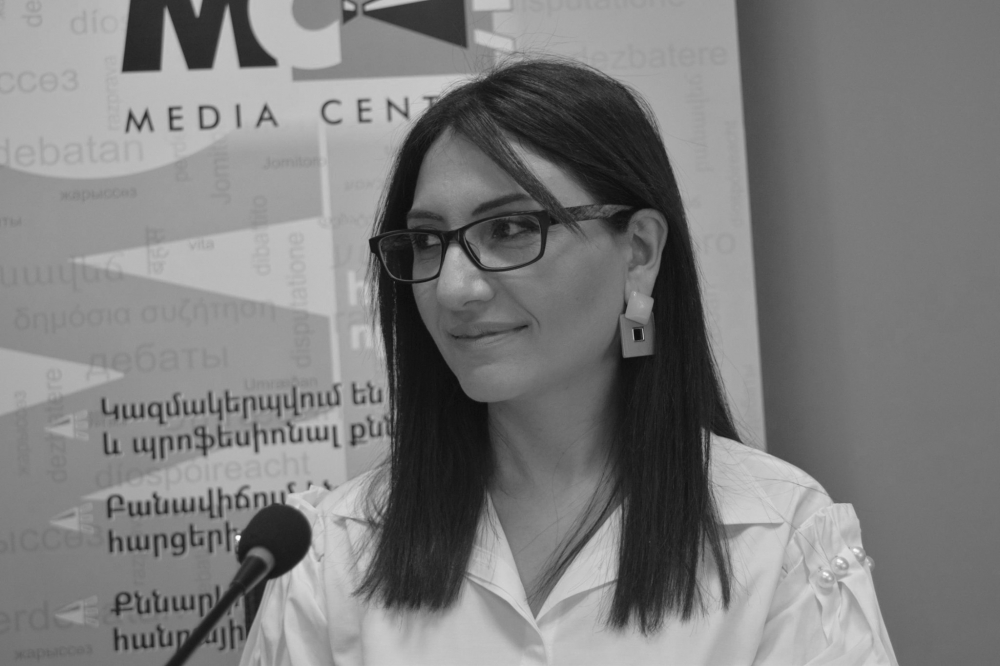 Lilit Hovhannisyan is the Coordinator of the Media Center Project of the Public Journalism Club.
Lilit graduated from Yerevan State University, Faculty of Journalism, majoring in journalism. In 2014-2015 she worked in the Public Relations Department of the RA Ministry of Transport and Communication as a first-class specialist. Since 2015, she has worked for the Committee to Protect Freedom of Expression as a media expert.
Lilit corresponded to "A1 +", "First Pavilion" of the Public Television. In 2018-2019, she worked as a journalist at the "24News.am" news agency.
She has received numerous journalistic awards, the last of which she received in 2019 in the journalism competition "Tvapatum 2019. Stories about Change" for the best journalistic work in the category of "Information verification".
She joined the Public Journalism Club in September 2019.