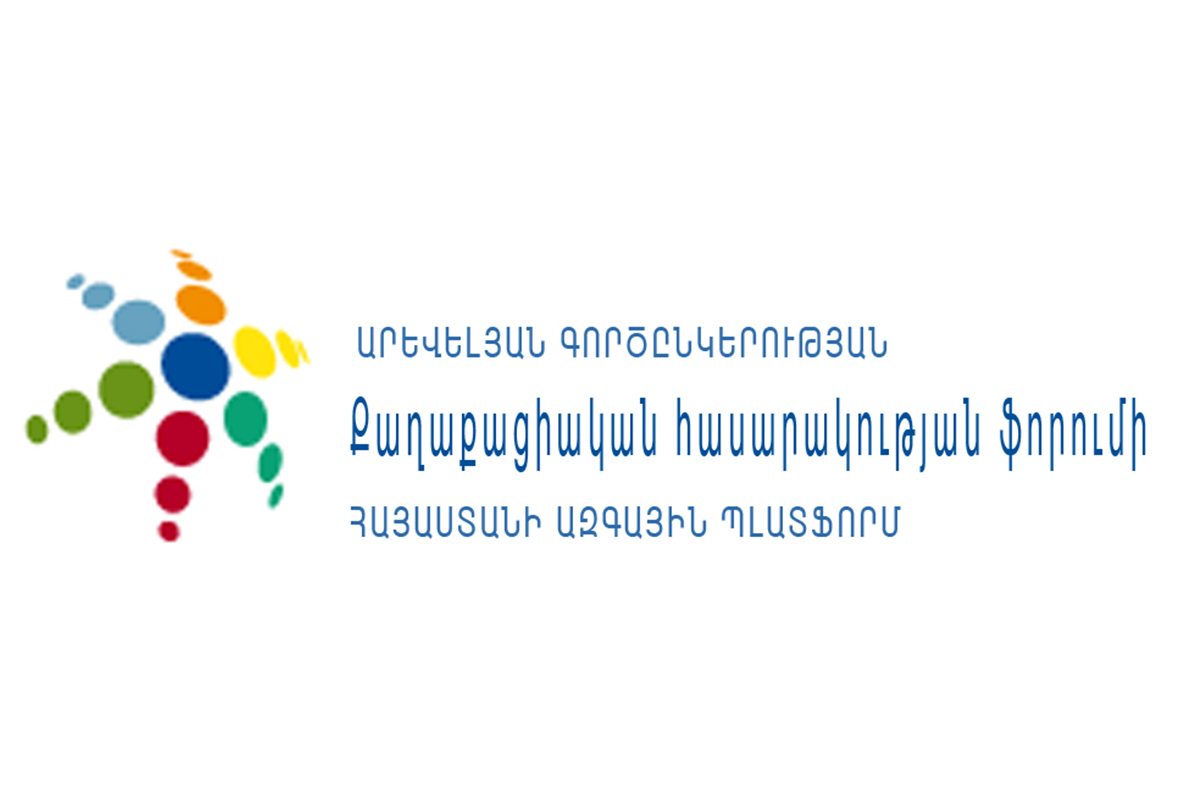 Statement on fraudulent elections and post-electoral violence in Belarus
Armenian National Platform of the Eastern Partnership Civil Society Forum
STATEMENT
 on fraudulent elections and post-electoral violence in Belarus
 August 14, 2020
The Armenian National Platform of the Eastern Partnership Civil Society Forum is deeply concerned over the fraudulent presidential elections in Belarus and the post-electoral developments accompanied by violence. We condemn the disproportionate use of force by law enforcement officers since August 9, 2020 and the use of police gear against peaceful demonstrators and violations of the fundamental human rights.
The presidential elections were conducted in an environment of unequal conditions for the candidates. Over the past several months, the government of Belarus systematically suppressed the democratic opposition by all possible means. According to independent observers and Belarusian civil society, mass violations of electoral rights – including widespread falsifications at polling stations during the voting process that tremendously affected the officially announced results of the elections – were observed. The exit polls and alternative vote count organized by the Belarusian opposition, demonstrate huge discrepancies in numbers.
On August 9 and 10, 2020 after the announcement of preliminary results of the vote, the people of Belarus gathered peacefully to exercise their right to peaceful assembly and freedom of expression. We are confident that violent dispersal of peaceful demonstrations in Minsk and other cities of Belarus by law enforcement was unlawful and disproportionate. We are concerned by reports that at least one person died, several others were seriously injured by stun grenades and rubber bullets and numerous people detained and arrested. We would like to stress that massive disruption of the Internet seriously hampered independent media reporting and violated the right of people to freedom of speech, including to receive and impart information.
We stand in solidarity with courageous people of Belarus in their struggle for dignity, democracy and freedom.
We call on the Belarusian authorities to immediately stop the violent actions against peaceful protesters, release all people detained/arrested on political grounds and initiate an impartial investigation into unlawful and disproportionate use of force.
We call on the international community to undertake urgent and tangible actions that will prevent further escalation of a violent scenario in Belarus.