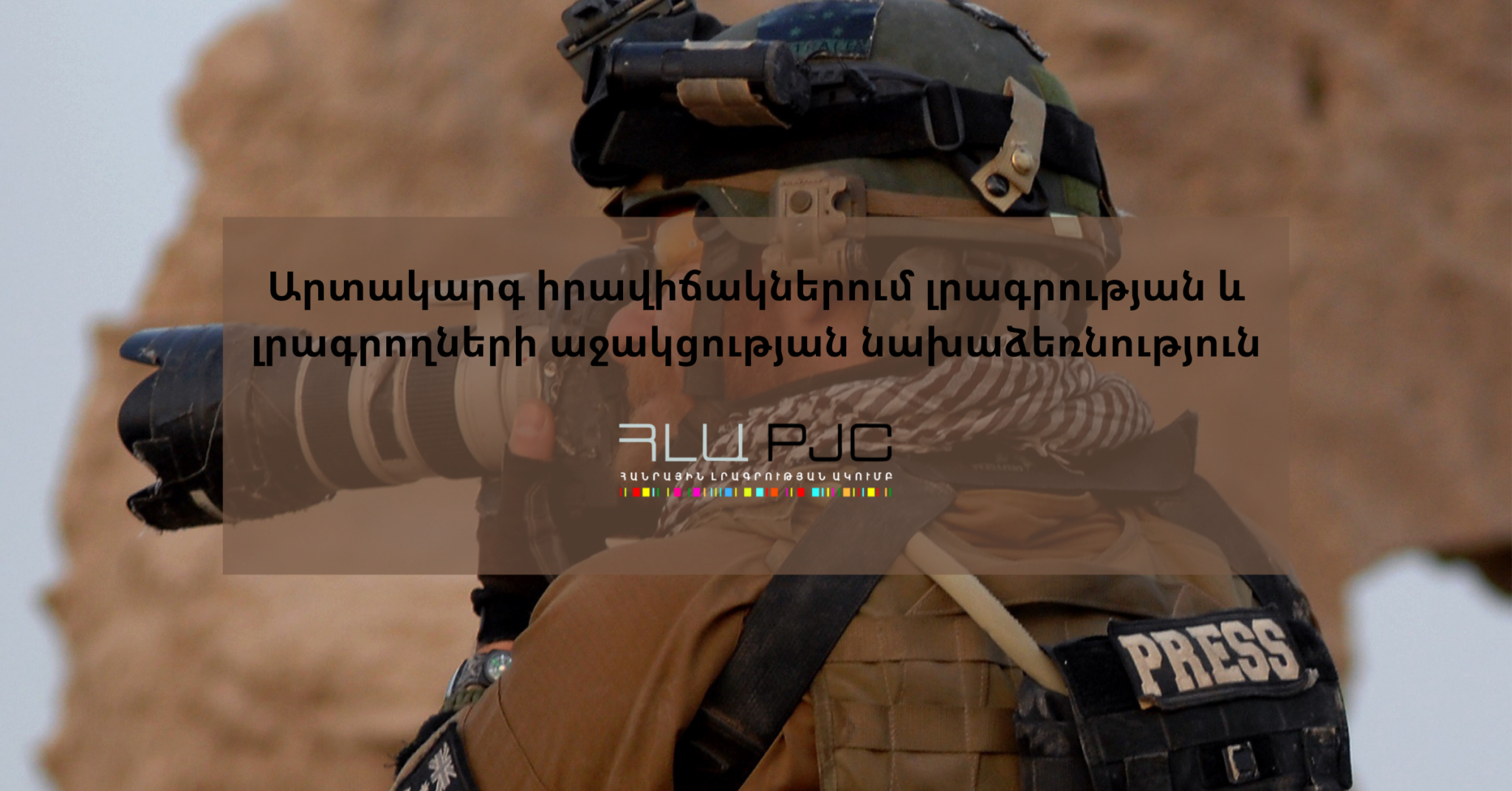 Support Initiative for Journalism and Journalists in Emergency Situations
The Public Journalism Club will launch an initiative to support journalism in emergency situations, which envisages the development of professional skills, as well as other support mechanisms (psychological, professional, first aid kits, etc.).
In order to target the assistance, the PJC collects data from journalists covering the Artsakh war.
For details of the initiative, journalists are asked to register by leaving contact information.
*Notification. The Public Journalism Club, based on international agreements on the protection of personal data, bylaws of the RA law, informs that the personal data provided to us by you will be used only within the framework of the program, to contact you, exchange materials and provide feedback. The Public Journalism Club guarantees the protection of the privacy of your personal information and undertakes not to disclose it to third parties.
For details about the initiative, please send an email to [email protected], indicating in the field "Journalists Support Initiative".
You can follow us and be informed  about our news by following us on different social networks:
Instagram – https://www.instagram.com/publicjournalismclub/
Telegram – https://t.me/pjcarmenia
Twitter – https://twitter.com/pjcarmenia
Twitter – https://twitter.com/pjcmediacenter
Youtube – https://www.youtube.com/user/MediaCenterArmenia