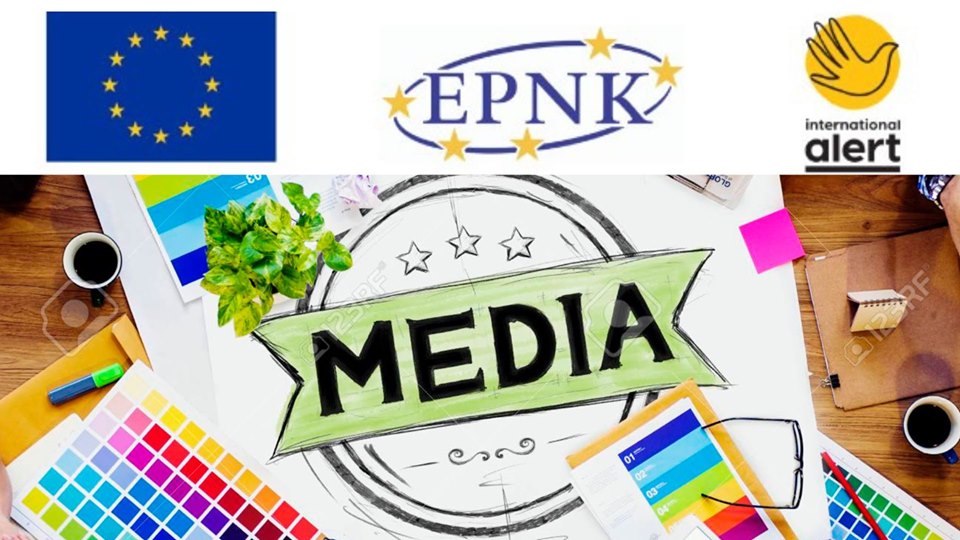 The art of storytelling through contemporary journalism
The Public Journalism Club NGO is hosting a two-day training entitled "The Art of Storytelling through Contemporary Journalism" on June 7th and 8th. The training will be organized within the framework of the Unheard Voices project (address: 12 Saryan Str., 3rd floor).
Unheard Voices is financed by the European Partnership for the Peaceful Settlement of the Conflict over Nagorno-Karabakh (EPNK) – a peace-building initiative funded by the European Union.
The two-day course will be conducted by Margarita Akhvlediani, founder of Go Group Media, and renowned journalist and editor Mark Grigiorian.
Margarita Akhvlediani has been working as Editor-in-chief of JAMnews and Programmes Director at Go Group Media. Previously, Margarita Akhvlediani served as the Caucasus Programme Director at the London-based Institute for War and Peace Reporting (IWPR). For years, she has taught storytelling, news reporting and conflict reporting. Her publications include a chapter on the information war waged during the August 2008 Georgian-Russian war over South Ossetia, published in London in 2009. Margarita Akhvlediani has served as a member of the Board of Directors for Open Society in Georgia and of the Dart Society at the Columbia University, USA. She has an MA in Political Philosophy, from the University of York, and she is an alumny of John S.Knight Journalism Fellowship at Stanford University and the Alliance for Historical Dialogue and Accountability programme at the Columbia University.
Mark Grigorian holds PhD in Philology and has worked as a journalist and lecturer, contributing to a number of newspapers and magazines. He has also headed Team Research Center focusing on Armenian industry. Grigorian is the co-founder of the Caucasus Institute in Yerevan.
Only working journalists are eligible to apply for the training.
The two-day course is also open for reporters based in Nagorno-Karabakh.
The training will offer journalists practical skills on revealing the human side of stories, using new media tools and reporting in post-conflict areas. Participation in the training is free of charge.
Journalists completing the course will be able to work as contributors to Unheard Voices.
Certificates of completion will be issued to the participants attending the full course of the training.
To participate in the training, fill out an online application by May 30th.
For additional information, please contact the Public Journalism Club at [email protected] or call +37412755898.
Unheard Voices is a project launched by International Alert dedicated to the peaceful settlement of the conflict over Nagorno-Karabakh.
The platform gives journalists from the conflict-affected societies the opportunity to share the stories of communities living in a "no war, no peace" situation, individual stories of people directly affected by the conflict and transformations resulting from it.
It gives a voice to ordinary people suffering from the direct results of the ongoing conflict and shows the human side of the conflict – in the journalists' own societies as well as on the other side of the divide.