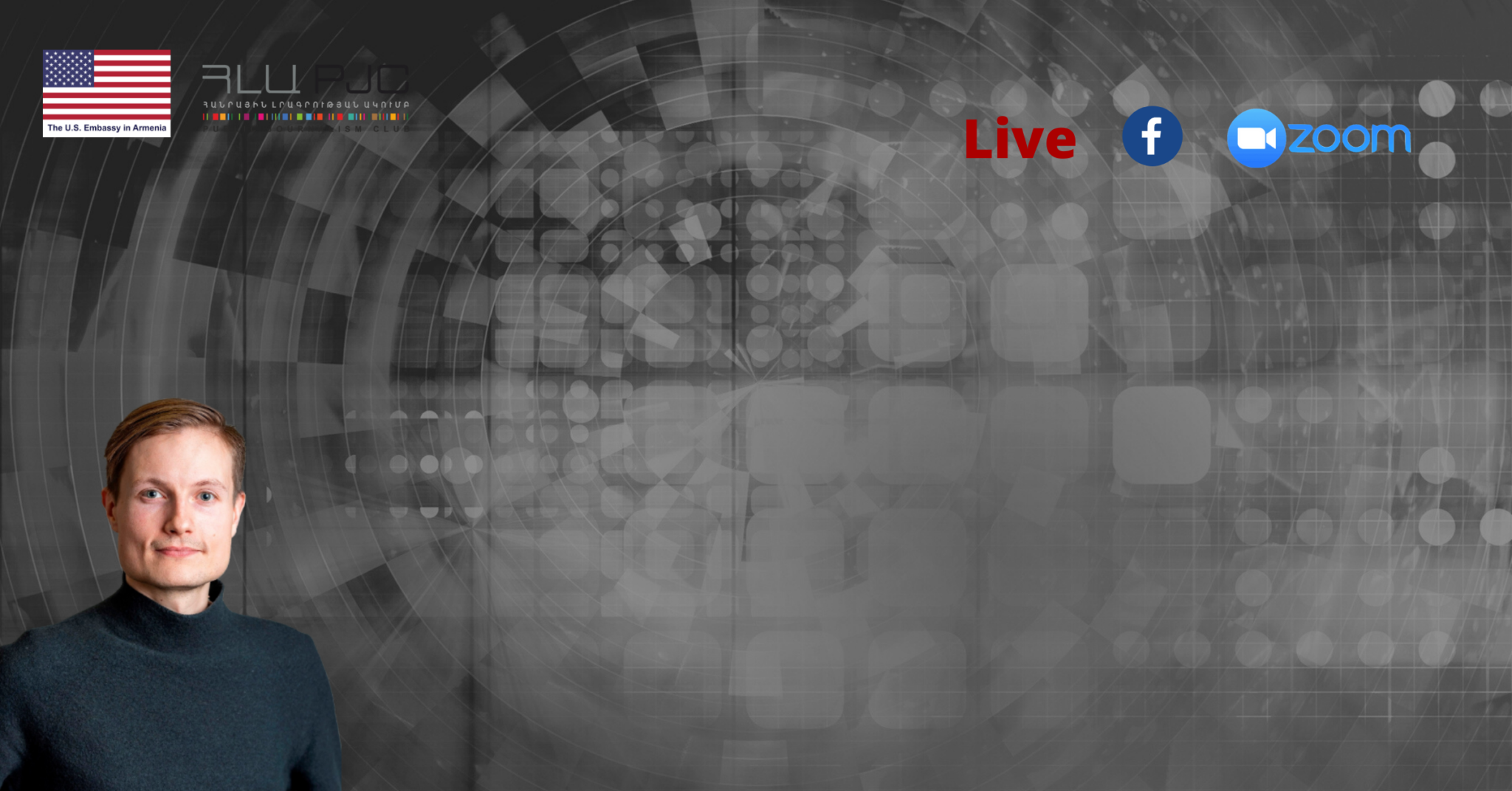 Webinar – Systematic Media Literacy through Participatory Policy Development – Sharing Finnish examples
How Finland deals with misinformation and media manipulation through the education system and why the Finish experience is considered successful?
Today we live in a time when being a media literate is essential for everyone. In war situations, media literacy behavior is more than important and that is possible only through studying media literacy skills and tools. International experience shows that societies which start studying media literacy at an early age are more protected. Finland, which has adopted one of the best approaches to study media literacy by developing a state policy on media literacy, is considered a leader in this field.
On October 16, at 15:00, the Public Journalism Club will hold a webinar entitled "Systematic media literacy through participatory policy development – Sharing Finnish examples" led by Finnish media expert Lauri Palsa.
Lauri Palsa is a Senior advisor in the National Audiovisual Institute, KAVI, in Finland.
The participants will be provided the opportunity to learn and gain knowledge about the meaning and methods of collaborative and multi-stakeholder policy development based on the insights of the Finnish media literacy policy revision and the results of the studies focusing Finnish curricular framework.
Simultaneous Armenian translation will be provided during the webinar, please register in advance by following the link․
The webinar will be broadcast on the Facebook Page of the Public Journalism Club, which you can follow at this link․
Participation in the webinar is free.
You can follow us on our social media:
Facebook – https://www.facebook.com/publicjournalismclub
Facebook – https://www.facebook.com/mediacenterarmenia
Instagram – https://www.instagram.com/publicjournalismclub/
Telegram – https://t.me/pjcarmenia
Twitter – https://twitter.com/pjcarmenia
Twitter – https://twitter.com/pjcmediacenter
Youtube – https://www.youtube.com/user/MediaCenterArmenia
Youtube – https://www.youtube.com/user/Pjournalismclub
Public Journalism Club NGO has launched "Acting for Safer Online Environment: information literacy intervention for preschools" project this September which is implemented with the support of US Embassy.
The purpose of the project is to promote media and information literacy in Armenia in preschool education and advocate for the integration of these concepts in the national educational strategy and curricula through a series of actions aimed at inspiring, educating, training and motivating key stakeholders.
Within the framework of the project, preschool curricula (4-6 years old) and pre-school education standards will be explored as well as educational materials will be prepared, translated, fairy-tale books will be published, which will teach digital security and critical thinking with content appropriate for the age of the children.
The project will host webinars led by media experts from the United States and Finland. The webinars are intended for experts in the field, teaching staff, kindergarten directors and anyone interested in the field. In addition, a seminar will be held with the participation of an expert from the USA.
You can get more detailed information about the project by following the link․
_________________________
The mission of Public Journalism Club is to promote freedom of expression, diversity and pluralism, build a media literate society, facilitate the development of a stronger civil society and support processes aimed at the democratization of the region and establishment of a dialogue, mutual understanding and peace.
 Our vision is democratic Armenia which enjoys peace, welfare and active, well-educated and competitive civil society cooperating with mass media to become a real watchdog while state structures have transparent activities and accountability.
For more details, you can contact Public Journalism Club by phone: +374 12 755 898, +37499 755898  or by e-mail: [email protected], [email protected]