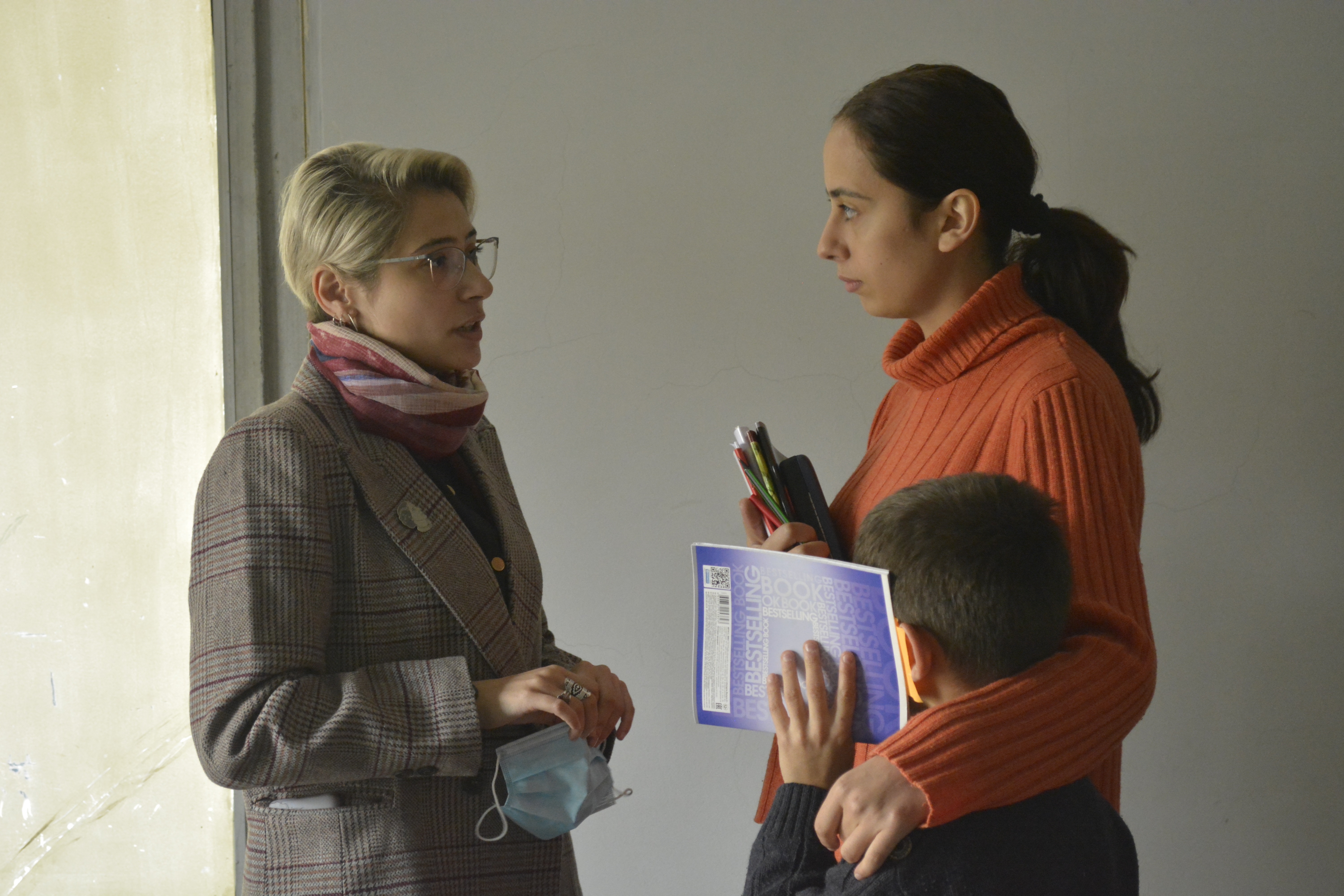 When We Enter the Classroom, We Leave the War Outside
November 26, 2020
Category: News
Text and photo by Sofi Tovmasyan
It is 11 o'clock in the morning. There is a political science class in one of the Yerevan shelters.
The students are the children of families that were forced to leave their homes due to the large-scale war launched by Azerbaijan on September 27 in the direction of Artsakh (Nagorno Karabakh).
Children and teenagers aged 12-17 study Ancient Greece with human rights education expert Goharik Tigranyan.
Goharik volunteers twice a week as part of an educational initiative organized by the Impuct Hub NGO.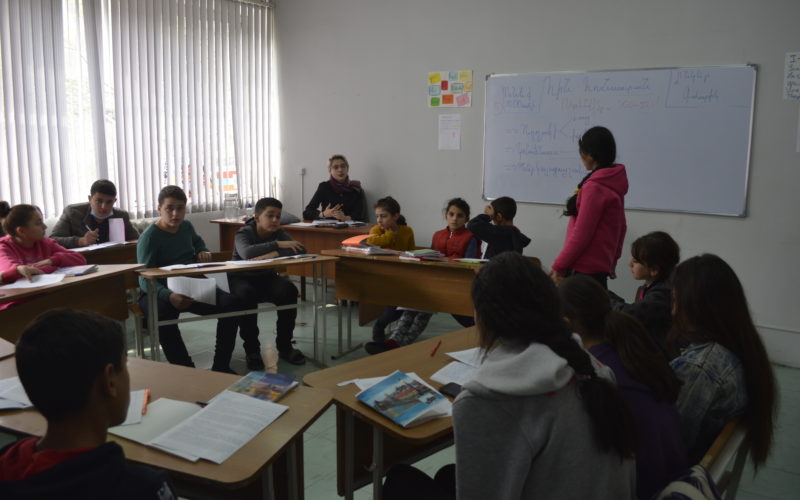 "Regardless of everything, children want to learn. Of course, not teaching for a month has affected the children's ability to concentrate, so it is very important that the lessons are interactive, so that the children have the opportunity to explore and learn something new. "
Goharik says that because of the war the children "got used to" taking lessons, but together they will overcome everything.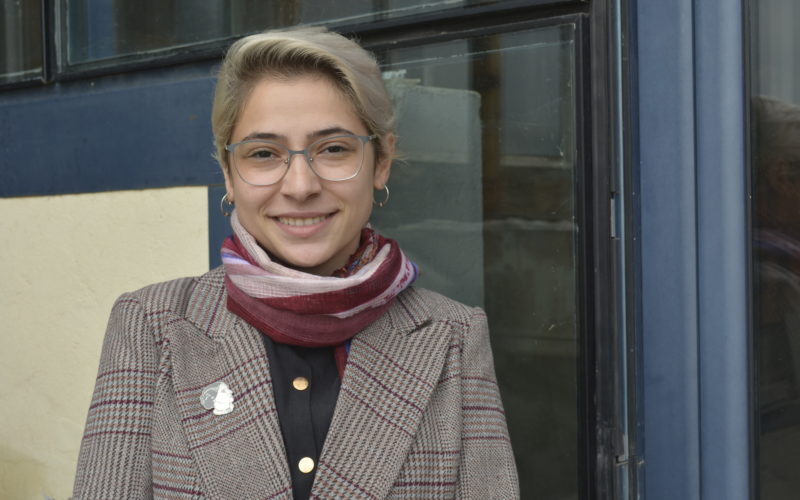 "We have not talked about the war yet, only when I asked how they feel in the last lesson, a boy said that everything is bad. "The war has affected each of us in one way or another, but I try to leave the war outside and enter the classroom with the philosophy and purpose of being cut off from the world and learning something new," says Goharik.
At the end of the lesson, Goharik meets Shushanik Papazyan in the corridor, and as in all ordinary schools, they discuss the tasks done by the students and their future plans.
Shushanik is a journalist by profession, a graduate student of YSU Faculty of Journalism. In a few days he was loved by the children and became "friend Shushanik", while from the beginning he had come to the shelter with a completely different mission.
"I have been here since October 2, I passed a course at YSU Center for Applied Psychology and came to provide psychological support. It was far from my profession, but they need us, since my friend and I came here, many of them have become quite stress-resistant."
There are 2 classes in the school – "juniors" and "adults", Shushanik teaches adults.
6-11 year olds have painting, music and Armenian language classes, I teach the adults English and Armenian but I like Sundays the most."
Sundays are reading days. The first book was Antoine de Saint-Exupery's The Little Prince, and the children were asked to write an essay about their planet and its fears.
"In the first days I was afraid that they could be bored. But they said that I was reading well, my voice was good. "And then I assigned them to write an essay and asked them to be honest with themselves and me when writing," says Shushanik.
Shushanik flips through 23 notebooks, smiles and says that no matter how tired and exhausted she is, the children's words help her put together strength and continue working ․ There is still a lot of work to be done.
"I would advise the little prince to never compare his rose with other people's roses," wrote 12-year-old Tigran from Berdashen.
He does not like to talk, he does not like to be photographed, he hides his face from the camera in any way but he writes the essays assigned by his friend Shushanik.
One of the students advised the prince to eat a lot and gain some weight so that he would not faint.
11-year-old Mira from Mekhakavan says that her closest friend's name is Shushan, these days she often has phone conversations with her and tells about Mrs. Shushan. Mira missed the doll gifted to her by the grandmother. The doll is a year younger than her, she left it at home in Mekhakavan (Jabrail).
12-year-old Alla is from Shushi, she misses her home the most.
Next Sunday, the students will read William Saroyan's book "Papa, you're crazy", will write about their fathers and the most precious memories.
One of the students has already managed to write about his father ․ "My father is my hero, I love him very much, I believe he will come back and hug me."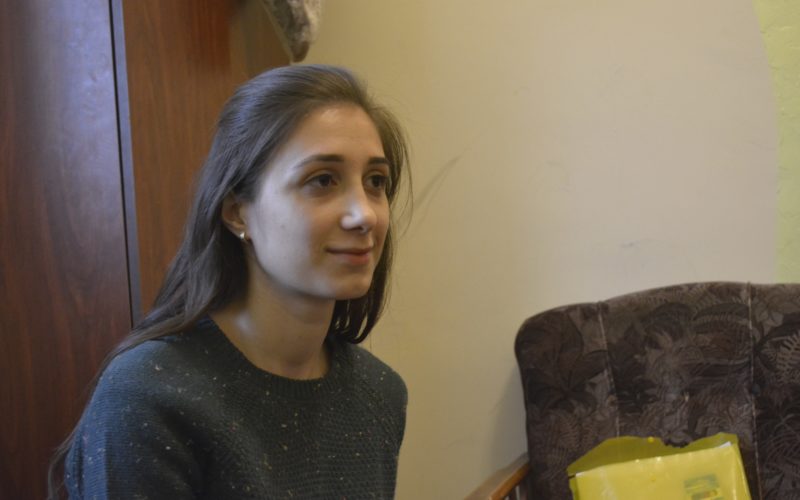 Mary Grigoryan is a psychologist. From the first days of October, she tries to get everyone out of a tense situation though she says that it is normal to be sad, uncommunicative, even aggressive.
Mary takes out of the closet the carefully kept gifts given by the students, she says most of them are already at home, and she will take them soon.
Games, dolls, pictures, confessions of love – all in the drawer of Mary and Shushanik.
Mary showed a picture of one of the students, all in black, while she had given her a whole box of colored pencils. She says this is also normal, they talk, try to overcome the difficulties.
"In the first days it was very difficult, the atmosphere was very hard, now everyone has become more sociable. If there are any problems, they come and tell us."
The volunteers stay in the settlements 7 days a week, from morning till late in the evening. They take care of the pupils, and the pupils take care of themselves.
Nanor Balabanyan, the head of the "Hidden Road Initiative" NGO, has been entrusted with the management of the "Impact Hub" NGO's educational initiative. She has many years of experience working in border villages.
She moved from Lebanon to Armenia on September 26, one day before the start of the war.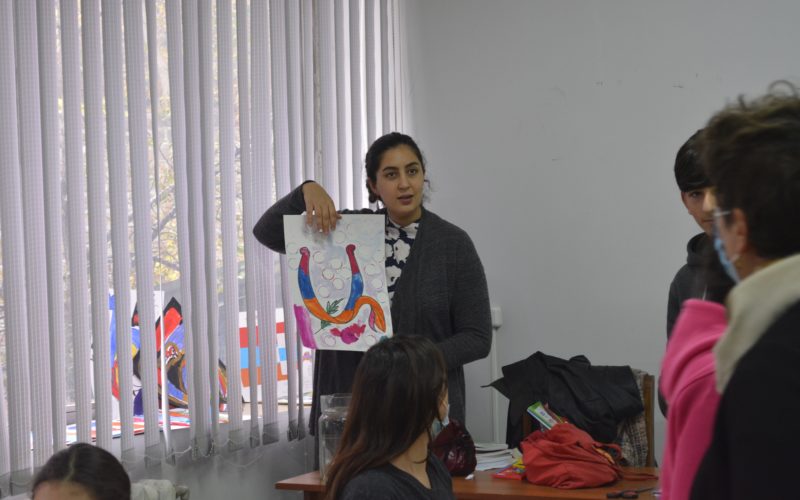 "I could not even imagine that there would be a war but I am glad that I am in Armenia now and I can be useful in something," says Nanor.
She says that even in war situations, children should be educated. They will do everything until the people settled in about 13 shelters can return to normal life.