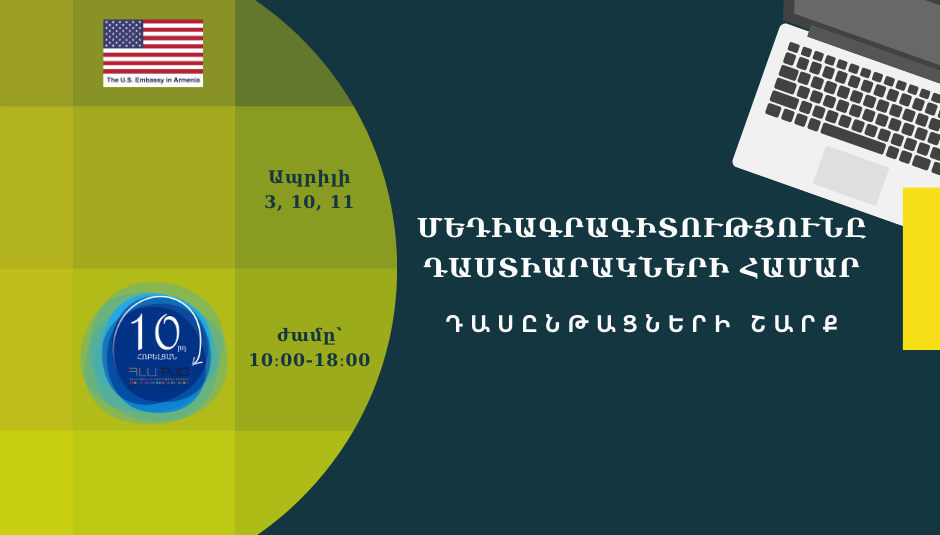 A Series of Courses in Media Literacy for Educators
Media literacy is a mandatory condition of modern society. And media technologies are an integral part of life. Media literate educators can make effective use of media technologies to help students develop the media competencies of community members.
"Public Journalism Club" NGO organizes a series of webinars in the field of media literacy for educators of pre-school educational institutions within the framework of "ASOE Acting for Safer Online Environment: information literacy intervention for preschools" project.
The courses will be conducted by Lusine Poghosyan, Candidate of Pedagogical Sciences, Associate Professor.
The series of media literacy courses has been developed on the basis of the following Finnish teaching methods translated within the framework of this program:
Media map travelers. Educational material on media and emotions
Children and media. Handbook for parents and trustees
Search for reliable information. Media education material about science and information
The aim of the course is to prepare educators in kindergarten, to use media technologies in elementary school and to increase media literacy of elementary school students.
The courses will enable educators to realize the need to have a media literate generation, to view it as a key condition for developing children's creativity, independence, critical thinking, and the ability to orient themselves in information flows.
The webinars will take place in the following days:
April 3, 10: 00-18: 00,
April 10, 10: 00-18: 00,
April 11, 10: 00-18: 00
Attention: The application process is closed. Applications will be emailed only to those who participated in all 4 webinars of Sherry Culver.
20 educators will have the opportunity to participate in the courses.
The participants of the webinars will be selected by the Management Staff of "ASOE Acting for Safer Online Environment: information literacy intervention for preschools" project.
The selection of participants will be based on the motivation letter submitted by the applicant, including the offer of a follow-up program.
Participation in the courses is free.
For more information, please contact the Public Journalism Club NGO [email protected], anna[email protected]. or +37412 755898, +37499 755898.
In September 2020, the Public Journalism Club NGO launched "Safer Online Environment. Intervention in Media Literacy in Preschool Institutions "program, which is implemented with the support of the US Embassy.