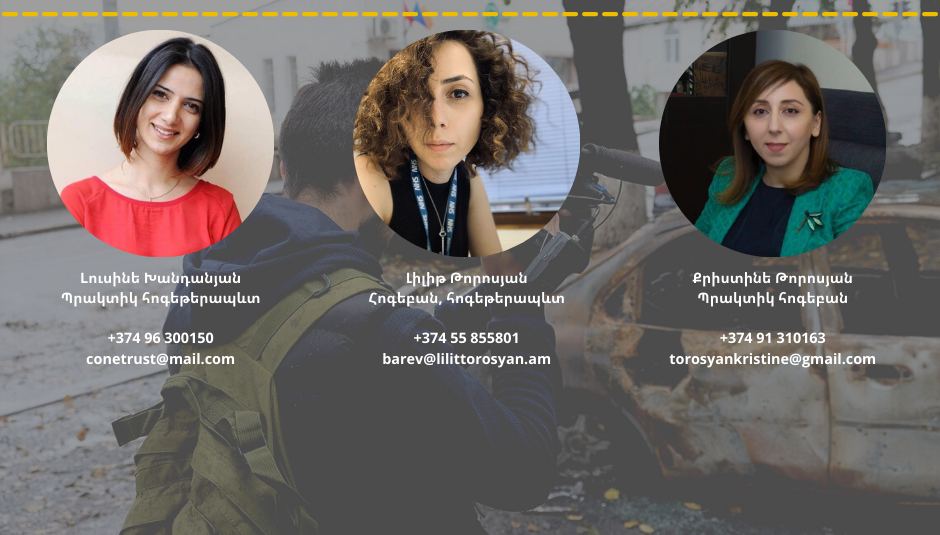 Individual Psychological Consultancy for Media Workers
War, revolutions, natural disasters, accidents, demonstrations and cases of obstruction of journalistic activity ․ The media are the eyes and the ears that follow all this.
The scenes they work with are often oppressive and imposing.
How many times do they manage to ask themselves in the fast pace of work and constant changing information flow?
How do they really feel?
Is there a question that worries, disturbs or frightens them?
What are the consequences of covering such cases?
Are possible mental wounds as visible and tangible as physical ones?
In addition to being at the forefront of tragedies and wars, journalists and media workers conduct interviews with families of victims, missing persons, captives, eyewitnesses and their relatives. Seeing and hearing such materials through photos, videos, and recordings can have a profound emotional impact.
Launched on December 1, 2020, within the framework of "Rapid Response Fund Initiative", the Public Journalism Club is partnering with experienced counselors-psychologists and psychotherapists who are ready to create an environment where media workers can freely talk about their concerns and get answers.
Media workers have the opportunity to turn to experienced and highly qualified professionals for individual consulting simply by calling or writing to them. The consultation is free, and the privacy of personal data is guaranteed.
When do people apply for individual consultancy and do you need it?
Usually people go to a psychologist in different situations, it can be due to the obvious impact of the crisis, or in the case of not very obvious problems, when you can not even point out what it is.
Every visitor and every meeting is unique but the meetings have a few things in common.
With a psychologist you have:
Sense of security
Privacy guarantee
Non-judgmental environment.
A place where you can together discover the issues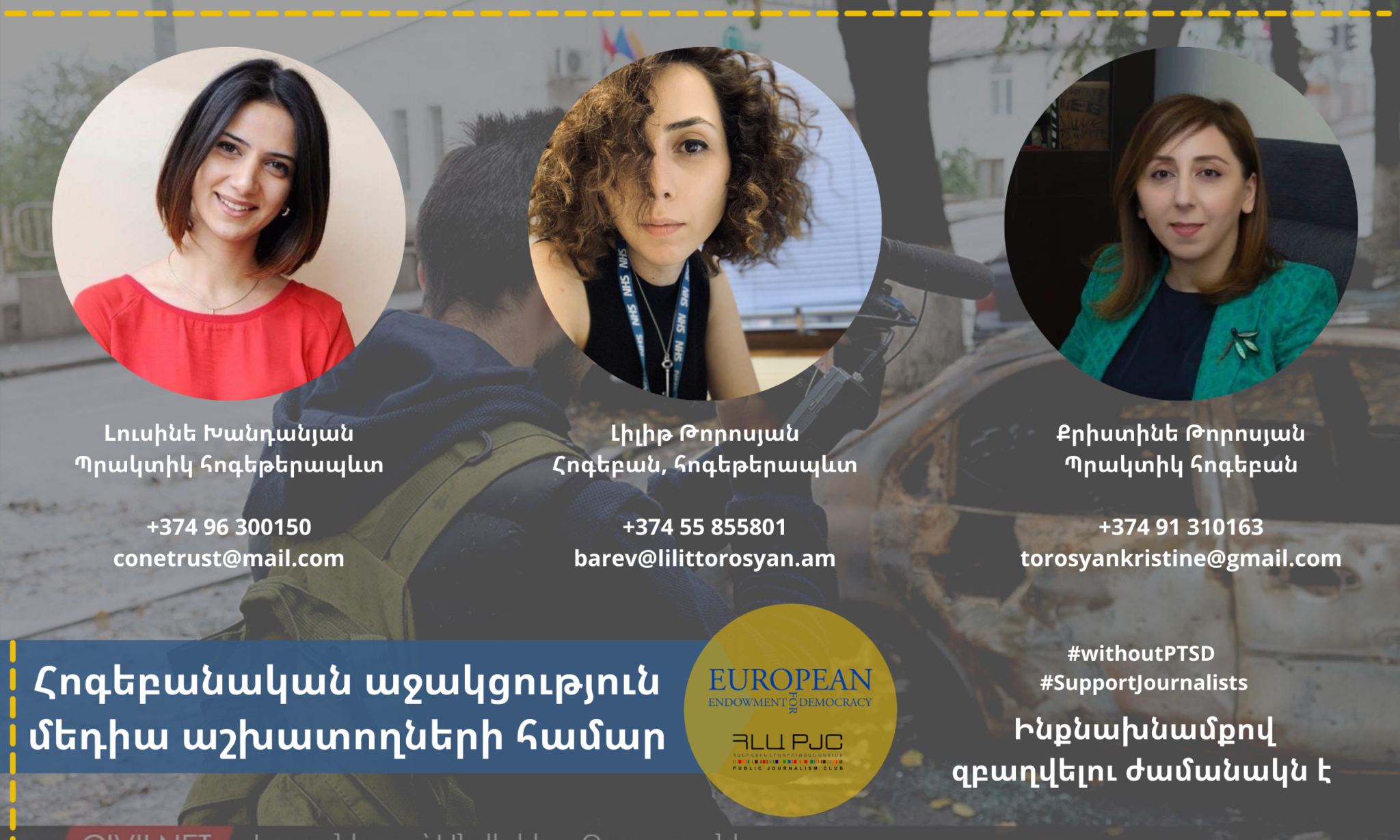 Do not stay alone with stress.
Do not avoid talking about your concerns.
Contact experienced and highly qualified specialists ․ They are ready to listen and help you.
The program will cover December 2020-May 2021 period. The project is funded by the European Endowment for Democracy (EED).
In case of additional questions and/or for details, you can contact the Public Journalism Club NGO via the telephone numbers or e-mail mentioned below.
Saryan 12, 3rd floor, Yerevan, Armenia
Phone: +37412 755898, +37499 755 898
Email addresses: [email protected], [email protected]