#electricyerevan. documentary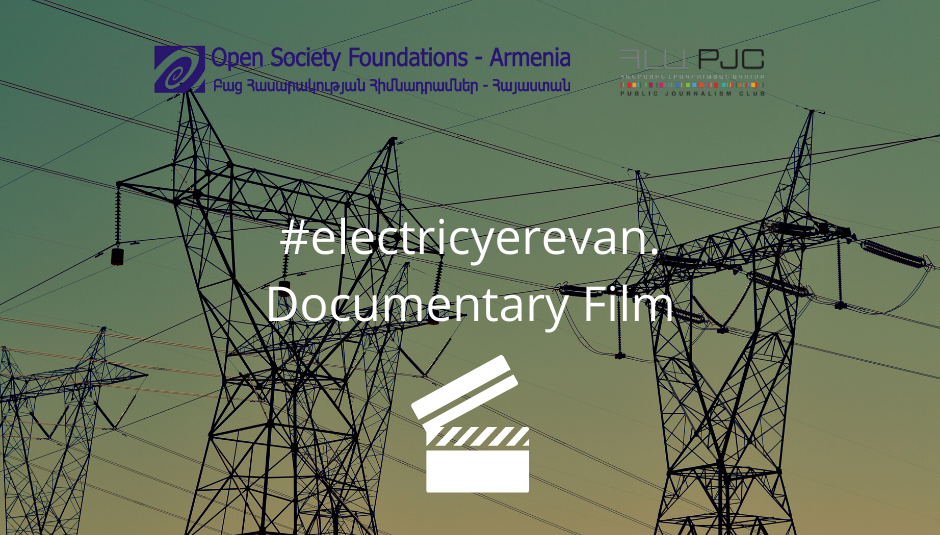 The Public Journalism Club created a 30-minute film which is an eyewitness account of the incidents and developments that occurred in the morning of June 23 (2015). The film tells about the police activities to exempt the Baghramyan Avenue from the demonstrators fighting against the electricity price and the developments of that day.
The film is based on the interviews with the demonstrators and human rights defenders and the archive materials.
The documentary is in Armenian with English and Russian subtitles.
The first screening of the documentary was held in November. Screenings and discussions were held in Yerevan and some other regions – Vanadzor, Gyumri, Martuni, Armavir.
The film was screened during HuRiCamp conference about human rights on December 10.
The film was also screened in the USA, USC Institute of Armenian Studies Center for the Armenian students and alumni of the University.
The documentary is made possible through the support of Open Society Foundations-Armenia.
English version 
Other Projects
Project Title: Support to the Armenia-Turkey Normalization Process: Rapid Response (ATNP Rapid Response) Donor Organization: European Union Lead Organization: Eurasia Partnership Foundation (EPF) Implementor Organizations: The Consortium partners include Civilitas Foundation (CF), Eurasia Partnership Foundation (EPF), Public Journalism Club (PJC), Regional Studies Center (RSC) from Armenia; and Anadolu Kültür, the Economic Policy Research Foundation of Turkey (TEPAV), Helsinki Citizens' Assembly (HCA), and Hrant Dink Foundation from Turkey. PJC Collaboration: Public