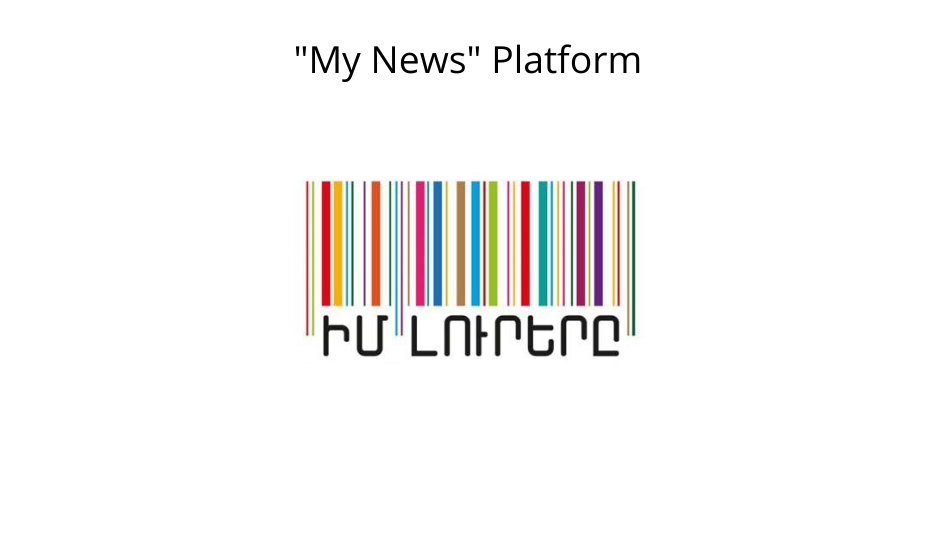 In 2012 the Public Journalism Club launched My News citizen reporting platform which system encourages Internet users to turn from passive news consumers into active news creators by using  games and an incentive system.
My News is a platform for citizen reporters and professional media giving  them an opportunity to raise problems of social and community importance, tell untold stories, share thoughts and opinions through the means of text, photo reports and videos.
My News users receive qualifying points for each report and the most active ones may appear among the leading correspondents.
Authors of most comprehensive and significant reports receive a special prize – glasses with My News logo (limited edition).
My News users also have a chance to participate in frequent reporting contests with valuable prizes.
Citizen reporters have actively covered national elections in Armenia since 2012. For 2 years, 2012-2013 years, Public Journalism Club has trained over 150 people in Yerevan and marzes of Armenin. They then became extensively involved in the coverage of elections.
Citizen reporters also actively cover important social and community issues seeking to publicize and find instant solutions to those problems.
Editors of Public Journalism Club and My News platform support all citizen reporters arranging re-publication of their reports in online mass media, as well as reaching out to the relevant institutions to discuss the covered problems, voicing the concerns of public reporters and supporting the solutions to those problems.
My News platform was created with the support of a number of international contributors which include Alternative Resources in Media project, Armenian representatives of Counterpart International Armenia, Government of Norway, Open Society Foundations – Armenia.
Other Projects
Project Title: Support to the Armenia-Turkey Normalization Process: Rapid Response (ATNP Rapid Response) Donor Organization: European Union Lead Organization: Eurasia Partnership Foundation (EPF) Implementor Organizations: The Consortium partners include Civilitas Foundation (CF), Eurasia Partnership Foundation (EPF), Public Journalism Club (PJC), Regional Studies Center (RSC) from Armenia; and Anadolu Kültür, the Economic Policy Research Foundation of Turkey (TEPAV), Helsinki Citizens' Assembly (HCA), and Hrant Dink Foundation from Turkey. PJC Collaboration: Public