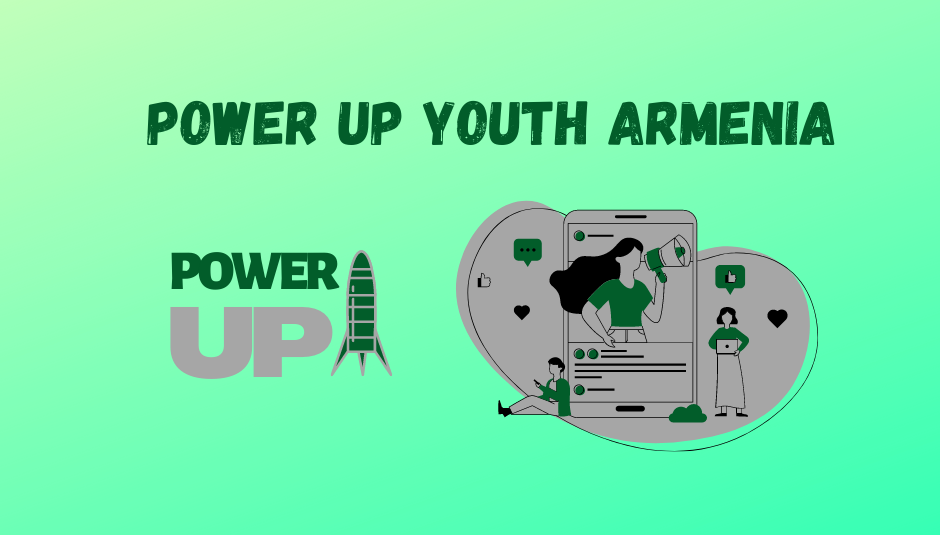 Public Journalism Club has launched a new project entitled "Power up Youth Armenia" project, with the support of Open Society Foundations. The project is implemented during the period of February-December, 2021.
The project goals are to assist youth in the regions of Armenia to fight against disinformation and fake news, to stimulate interest among youth towards media literacy and fact checking, to raise awareness among youth on media literacy, fact checking and social media activism towards dissemination of verified information and to build a network of media literate, like minded young people and unite them around the dedicated struggle against disinformation.
The project will be targeted at youth living in the regions of Shirak, Lori and Armavir. Local, regional NGOs, youth clubs will be reached out and invited to collaborate.
Within the framework of the project, Public Journalism Club has cooperated with the All for Equal Rights Foundation in the Shiark region.
Within the framework of the project workshops, contests, challenges will be organized for young people from three regions of Armenia in Yerevan on media literacy, fact checking and identification of disinformation. It is expected to generate visual content produced by youth as a result of challenges and other incentives that will be introduced. Master classes will be organized for youth in the regions that will be carried out by influencers, social media stars and well known vloggers to inspire and to motivate young people. TV programs will be produced and distributed via social media, mainstream TV channels during which media literacy skills will be presented and shared with the audience in a youth friendly format.
The project budget is 49.000 USD.
Related News
"Armenia Alert Channel" chatbot has been launched on Telegram Messenger. The "Armenia Alert Channel" chatbot was launched on Facebook a week ago and the first Armenian-language Chatbot service about COVID-19 became available. How to quickly find statistics on Armenia? Where to find Commandant's decisions? How to wear a mask? What to do if you have
Other Projects
Project Title: Support to the Armenia-Turkey Normalization Process: Rapid Response (ATNP Rapid Response) Donor Organization: European Union Lead Organization: Eurasia Partnership Foundation (EPF) Implementor Organizations: The Consortium partners include Civilitas Foundation (CF), Eurasia Partnership Foundation (EPF), Public Journalism Club (PJC), Regional Studies Center (RSC) from Armenia; and Anadolu Kültür, the Economic Policy Research Foundation of Turkey (TEPAV), Helsinki Citizens' Assembly (HCA), and Hrant Dink Foundation from Turkey. PJC Collaboration: Public