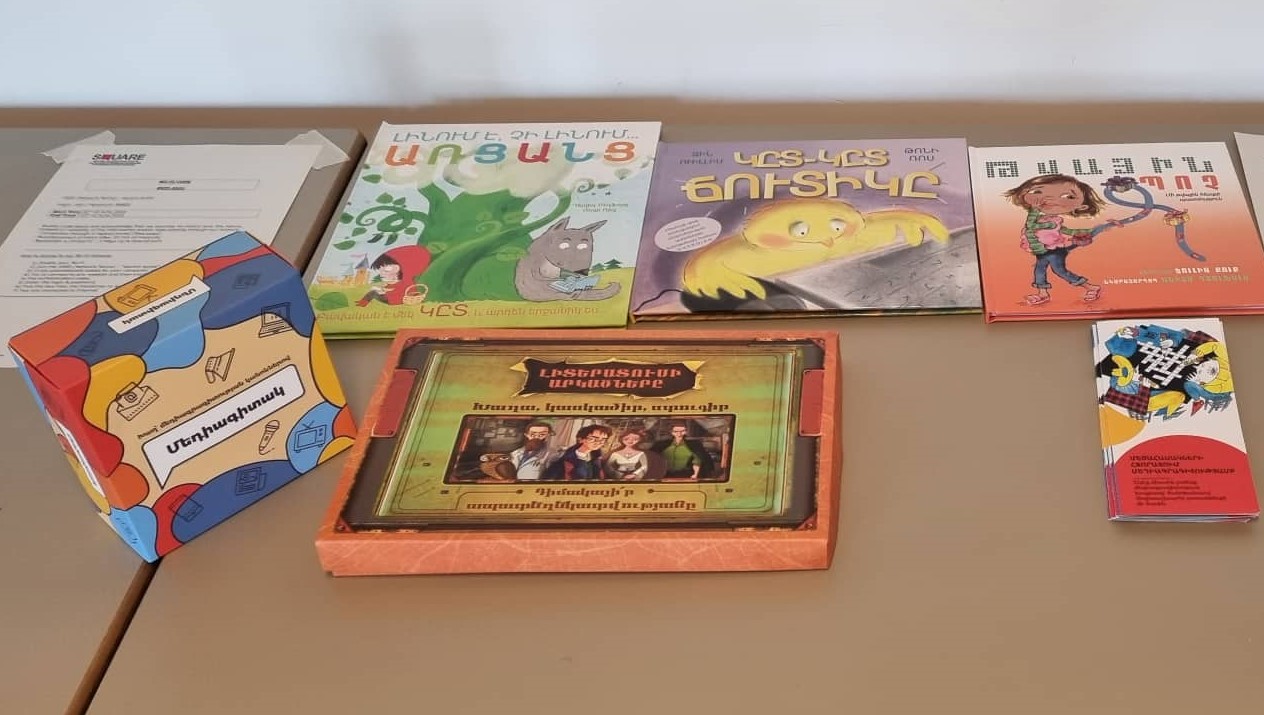 The media literacy related materials of the PJC were presented in Brussels
June 6, 2022
Category: News
Seda Muradyan, President of the Public Journalism Club (PJC), presented the games and other materials on media literacy created by the PJC and Media Initiatives Center (MIC) in Brussels.
At the workshop envisaged for the civil society of Eastern Partnership and Central Asia, particularly the "MediaGitak" game was introduced, which aims to promote the development of adults' media literacy and critical thinking. The game composed of four interesting and intellectual tasks contributes to the development of media literacy skills.
Within the framework of the workshop, a crossword aimed at strengthening the media literacy of adults was presented, which introduces the word stock of the media world.
These educational materials were created within the framework of the "Media Literacy for the Disadvantaged in Society" project implemented by DVV International Armenia and the Public Journalism Club with the support of Ministry of Foreign Affairs of the Federal Republic of Germany.
The PJC President also introduced the Armenian translated versions of the American bestseller fairy tales "Chicken Clicking", "The Technology Tail" and "Once Upon a Time…Online" which are funny stories to help children become media literate and to be safe in online environment.
The books were published within "ASOE – Acting for Safer Online Environment: Information Literacy Intervention for Preschools" project implemented by the PJC with the financial support of U.S. Embassy in Yerevan. The fairy tales are aimed at the development of critical thinking, media literacy, through the training of educators in pre-school institutions, the publication of useful literature, and conducting of various courses.
The participants of the workshop also had the opportunity to get acquainted with the board game called "Adventures of Literatus" created by the MIC, which can be used to find out the level of media literacy of the player, their ability to navigate in the flow of false and confusing information.
It should be noted that the workshop held in Brussels was dedicated to the fight against misinformation.